Green Team Cascade Climate Connection Cafe
Months of planning went into the Cascade Climate Connection Café. The theme of the café event was "Linking Ideas to Actions." The event was based on a world café-style model to promote discussion and the flow of ideas on climate change and how it can be addressed by North Cascades National Park on a grassroots level. Hosted by the North Cascades National Park's Green Team, who of course provided tasty treats and coffee for attendees, the goal of the event is to bring out ideas which can be acted upon and even implemented by the end of the year.

Some of the issues brought forward in the discussions focused on addressing transportation needs, water consumption, and education of visitors and staff. Over the next several weeks the Green Team will be working out the logistics of some of the solutions presented by the attendees and requesting volunteers to take on responsibilities of the selected projects as they continue to move forward. Any effort hinges on the acceptance and productive efforts of every individual and each of the projects depend on grassroots support. Based on the overall attitude at the café, the outlook is good for promoting a climate-friendly message at North Cascades National Park.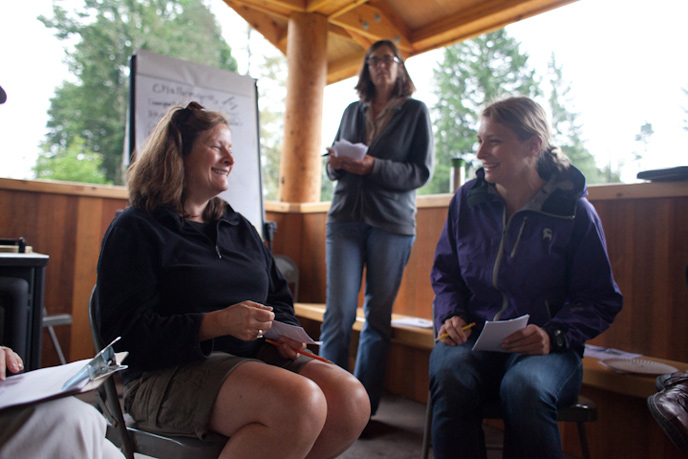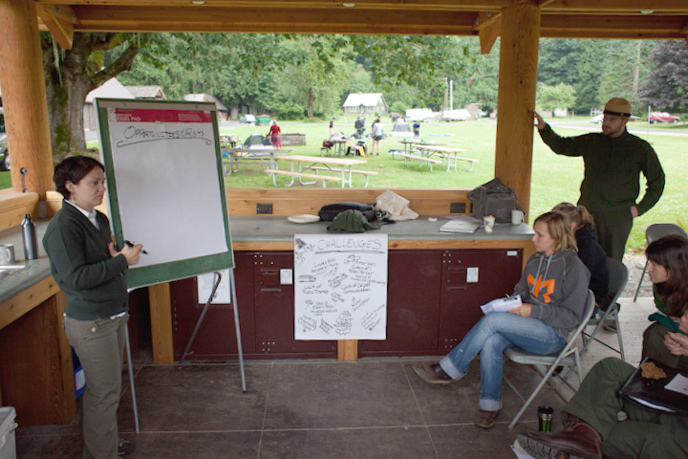 climate change, North Cascades National Park Complex, Green Team