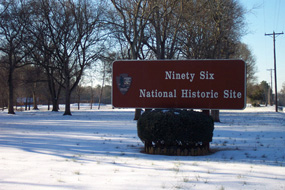 Ninety Six National Historic Site
There are four distinct seasons in the South Carolina Upstate but temperature and weather conditions can vary widely within those seasons. Spring and Fall are generally pleasant with frequent rain showers. Summer and Winter ranges can be extreme.
Please check The National Weather Service for current conditions.