NEW OPERATING HOURS

Effective 9.29.13: Visitor Center is CLOSED Mondays & Tuesdays. Wednesdays - Sundays, the Visitor Center will be OPEN 9 AM - 4 PM. Star Fort Pond is CLOSED 9 AM Sundays – 9 AM Tuesdays. Park grounds open dawn to dusk. Gates lock at 5 PM.
Revolutionary War Days 2009
Did You Know?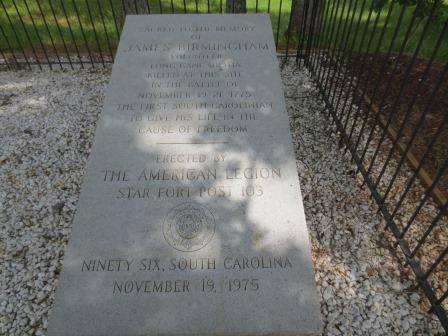 Patriot James Birmingham was the first South Carolinian to lose his life during the American Revolution. Birmingham and a loyalist named Captain Luper were the only two fatalities in the November 1775 battle.