News
The National Park Service in conjunction with the Nicodemus Historical Society is showcasting art works by Steven Jones (descendant) from Hill City, Russell Hull from Hill City, and Leah Edwards from Perryville until the end of May at the Nicodemus National Historic Site Visitor Center.
On May 31st, Nicodemus National Historic Site will host a Distance Learning session with Brown V. Broad of Education National Historic Site @ 1:00 pm at the Township Hall (visitor Center). An Interpreter Ranger will talk about Civil Rights and the five cases that make up the Brown case.


Did You Know?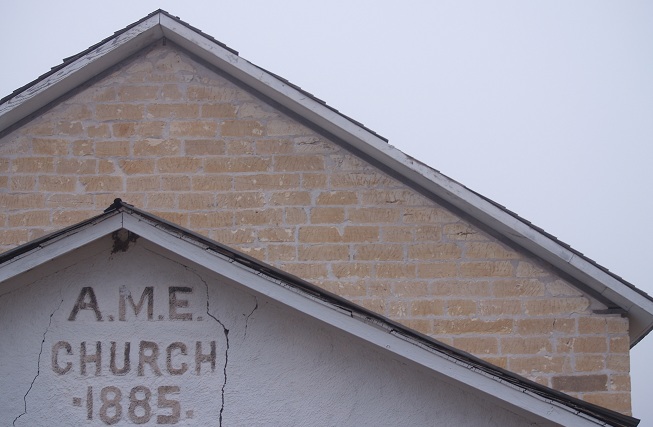 Members of the African Methodist Episcopal (A.M.E.) started the church initially in a dugout in 1878. The present limestone church was purchased from the Mt. Pleasant congregation.