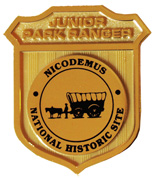 Be a Junior Ranger at Nicodemus National Historic Site
Even if you don't attend our Junior Ranger Day, you can still participate in our Junior Ranger Program. Kids ages 4 - 15 are welcome to participate in learning about Nicodemus National Historic Site. Upon completion, they will receive a Certificate and a Junior Ranger Badge. Some activities are exclusive to Junior Ranger Day.

Be a National Park Service WebRanger!
Kids of all ages can become a WebRanger. The National Park Service has created a special place on the internet for all kids to learn about our nation's heritage while having fun and learning about our National Parks, Monuments, and Historic Sites.

Connect to the National Park Foundation (NPF) Kids page to learn about National Parks and discover ways you can get involved while having fun.
Junior Ranger Day!
Nicodemus National Historic Site is pleased to announce its annual Junior Day Saturday, April 25, 2015!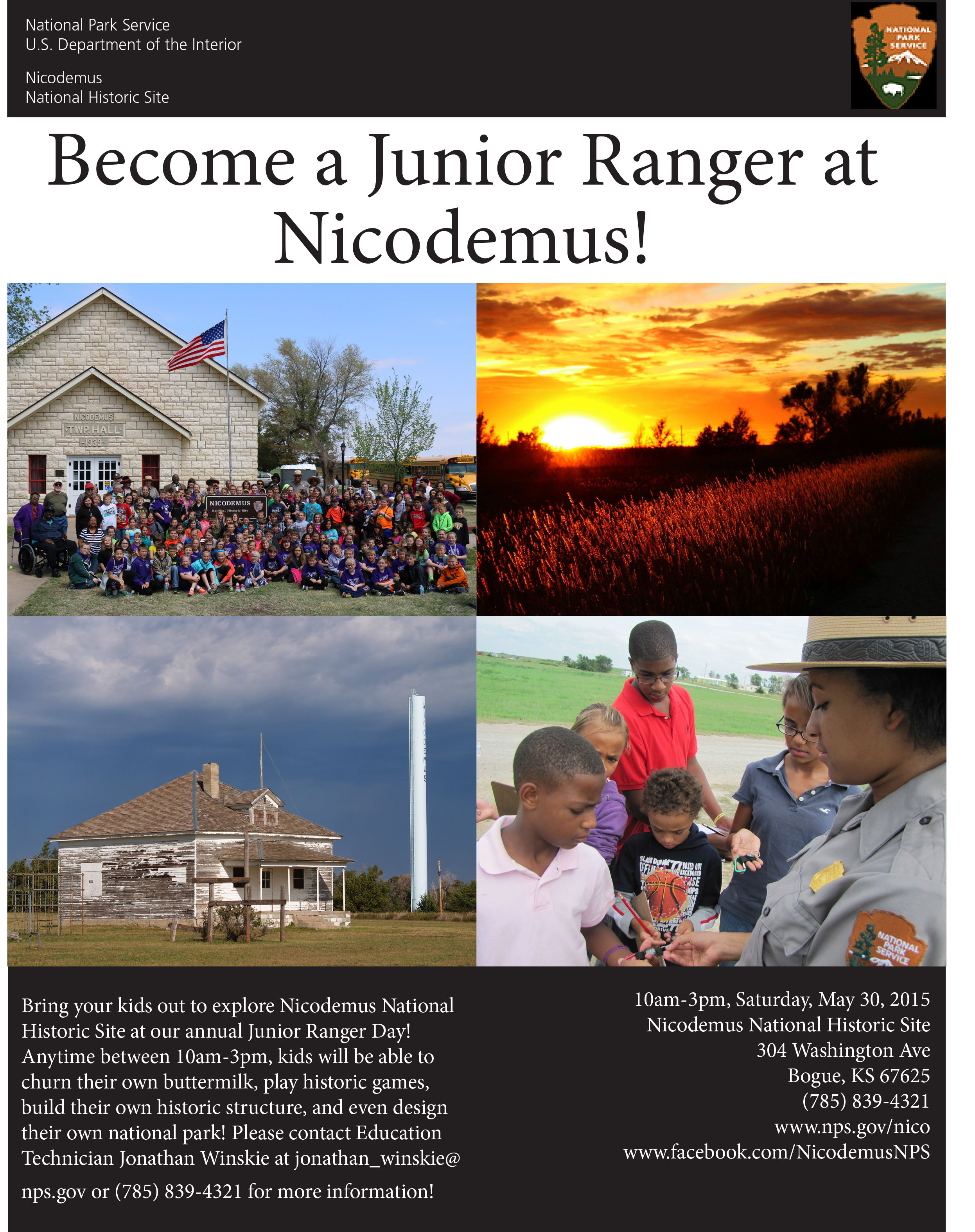 NPS Photo by Jonathan Winskie