In our bookstore, you may purchase books that support or are related to the purpose, mission and significance and interpretive themes of Nicodemus National Historic Site. The store is operated by Western National Parks Association (WNPA), a nonprofit organization authorized by Congress to assist the National Park Service in providing educational materials to park visitors. Your purchases directly support educational programs at Nicodemus National Historic Site. Membership in the Association entitles you to a 15% discount on sales items. Membership in WNPA costs 25.00 annually.
With your membership, you are entitled to a 15% discount on sales items at all National Park sales areas that are operated by cooperating associations. For more details, visit www.wnpa.org.
You may call us at 785-839-4233 to purchase sales items. You may download a PDF (29.5 KB) copy of our items and price list.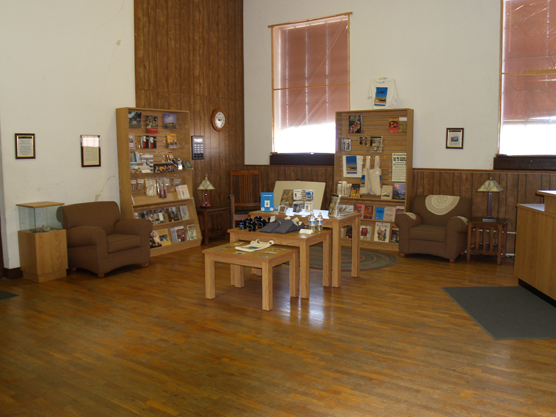 NPS Photo