Jodi French-Burr
Celebrate Spring in Appalachia at the Thirteenth Annual New River Gorge Wildflower Weekend
Join us for ranger-guided programs in local National and State Park sites!
April 22-24, 2016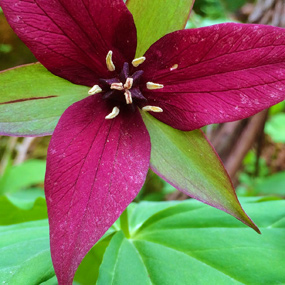 Lily Burr
Are you ready for spring? Celebrate the glories of Appalachian spring from the rim of the gorge to the river at the Thirteenth Annual New River Gorge Wildflower Weekend, April 22 to 24, 2016! Explore the area's natural diversity at programs in New River Gorge National River, Babcock State Park, Hawks Nest State Park, Little Beaver State Park, Pipestem Resort State Park, and Tamarack.
All programs are free! Bring water and wear sturdy hiking shoes for guided walks. Snacks, binoculars, a hand lens, and a favorite field guide are also useful.
For more information call 304-466-0417.
Check back soon for more information and a schedule of activities.

Wildflower Weekend 2009 Video
View a video about Wildflower Weekend 2009, produced by WV Public Broadcasting. This was originally broadcast on WV PBS Outlook in June 2009. Watch the video here.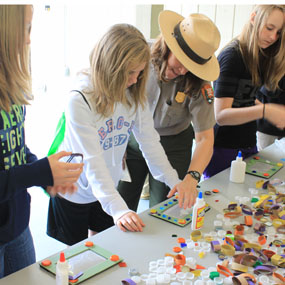 Youth Arts in the Parks Nature Festival at Grandview
Teachers; bring your class to Grandview to discover ecology through art and science while being out in nature. This free festival is open to 6th through 8th grade students. Transportation costs can be paid by the park. The festival will be held in April 2016. Check back later for more information. more...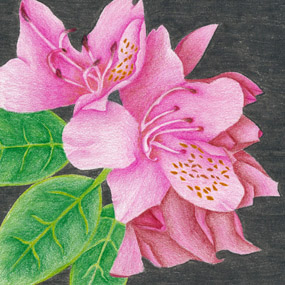 Youth Arts in the Parks Wildflower Art Contest

Has nature ever inspired you to do something creative? Local students can celebrate their creativity through the Youth Arts in the Parks program. This youth art contest and April art exhibition at Tamarack allows students to serve as community leaders and raise awareness of Appalachia's natural diversity and parks. Their works will inspire community connections to local ecology, as well as outdoor stewardship. Student participants in this art program will also have the opportunity to explore the business of art and its role in economic development.

This wildflower art contest is open to all K –12 grade students in Fayette, Nicholas, Raleigh, and Summers Counties. Students may use a variety of mediums to create a work of art inspired by a spring Appalachian wildflower native to the New River Gorge area of West Virginia. Entry deadline: February 1 to 7, 2016. more...