Cunard Road construction completed

Construction on the Cunard Road has been completed and the road is now open. Access may be delayed at times while striping is being painted.
Rend Trail closure

Repairs to the stone retention wall will cause closures from June through September, 2013. More »
Driving on Park Roads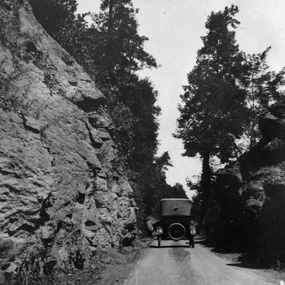 Most roads at New River Gorge National River are curvy, windy, and narrow. When driving through the park you do need to be careful and stay alert.
Please keep these safety tips in mind when enjoying the many scenic drives in the park:
· Be aware of your surroundings, wildlife is very common in this park. You never know when a deer or turkey may step out of the woods and onto the road.
· Most of our roads are narrow and full of blind curves. Make sure you drive at a safe speed and always stay on your side of the road. Rocks often fall into the road. Take turns especially slow and watch for objects in the road.
· Watch for vehicles straying over the center line.
· Be especially careful when driving on wet, snowy, or icy roads. Maintain safe speeds.
· It's a state law to always wear your seatbelt.
· Keep your headlights on in inclement weather.
· Always obey the posted speed limit.

Did You Know?

The New River is a very popular warm water fishery. The West Virginia state record for length of Smallmouth Bass - 25.5 inches and 7.5 lbs - was caught in the New River in 1976.