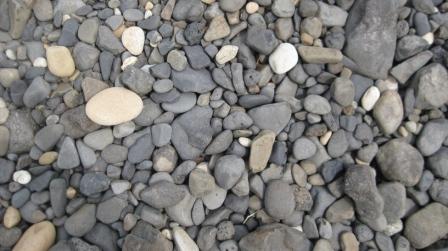 NPS Photo
In the eastern Washington and western Idaho areas of the Palouse Grassland, these prairies are windblown loess (sediment formed by the accumulation of wind-blown silt and lesser and variable amounts of sand and clay.)soil deposited on basalt tablelands. The soils of the Missouri Basin sites, Bear Paw Battlefield, and Canyon Creek are dominated by calcification with large deposits of calcium carbonate.
Many of the soils in the sagebrush steppe areas consist of alluvial deposits in stream floodplains and windblown sand and loess.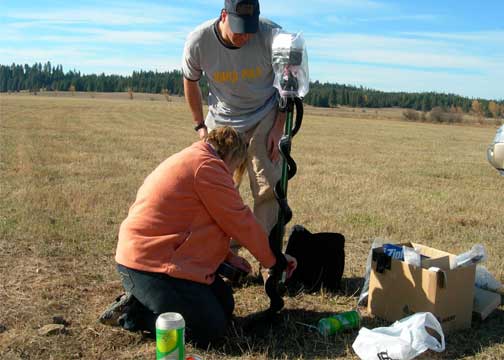 NPS Photo
Conifer and alpine meadow soils are relatively shallow, having been formed from a variety of igneous, sedimentary, and metamorphic rocks. The shallowness of the soils does not play a major role in determining forest distribution. Additional soils have been deposited on the foothills from loess and volcanic ash.
In the fall of 2008, six locations at the Weippe Prairie site were selected for sampling and monitoring. Locations were chosen to represent the range in soil drainage and camas density observed across the site. Analyses completed to date include: bulk density; % sand, silt, clay; pH; organic carbon, nitrogen; exchangeable bases; cation exchange capacity; and base saturation.