Insects, Spiders, Centipedes, Millipedes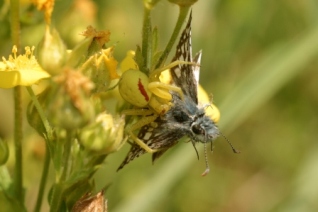 NPS Photo
In the past, many butterflies could be found in the Lapwai Valley in Idaho. The Nez Perce people called this area the "Valley of the Butterflies" or, in the Nez Perce language, Pflap pflap. Three park sites, Spalding, Lapwai Mission, and Fort Lapwai are located in this region. Fields, meadows and hillsides of native flowers were once common in this area, making it attractive to several species of butterflies that dine on flower nectar. Today, the Lapwai Valley is largely an agricultural area and butterflies are less abundant than they have been in the past.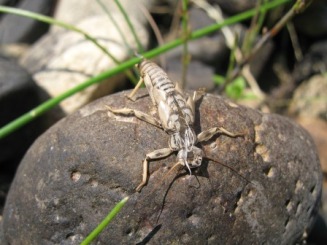 NPS photo
Other important insects in Nez Perce country include those found in and around water. These types of insect communities have strong effects on freshwater environments and are very important to fishes. By measuring the amount and types of aquatic insects (macroinvertebrates), park scientists also measure the health of streams and rivers. Because these insects are very sensitive to pollutants, the presence or absence of certain insects may indicate if and where streams are contaminated.
Mayflies, caddisflies, and stoneflies are some examples of organisms that inhabit park site waters. Understanding the current status of freshwater ecosystems will help guide management and restoration efforts, and provide insight into ecosystem change in a landscape with changing climate and dynamic human influences.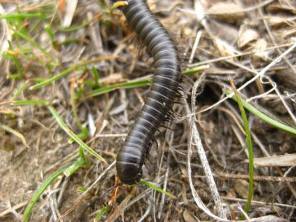 NPS photo
Besides butterflies, there are hundreds of other insects across the Nez Perce homeland. In fact, there are more species of insects than of any other group of animals. Insects have affected many aspects of Nez Perce life historically and today. Some insects have helped the Nez Perce by pollinating their traditional plant foods, others have eaten bothersome insects, and still others have helped by recycling nutrients in nature.
Weippe Prairie

Benthic macroinvertebrate list for the Weippe Prairie (Jim Ford Creek) and Spalding (Lapwai Creek) sites. Read More