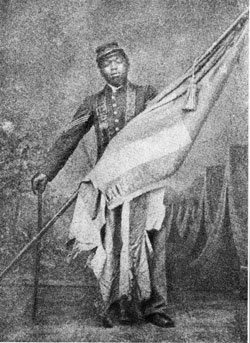 New Bedford Historical Society, Carl Cruz Collection
54th Regiment Civil War Trading Cards
The park is offering free trading cards featuring figures of the Civil War who had ties to New Bedford. The ten cards are part of a series of 189 cards available at participating national parks throughout the northeastern United States while the National Park Service observes the Civil War 150th anniversary (2011-2015). Click the names below to learn more about a few of New Bedford's heroes.