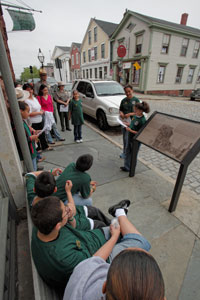 Youth Programs
New Bedford Whaling National Historical Park offers a wide-range of year-round youth programming for K-12 students. For information about after-school,summer, weekend, and junior ranger programming click here.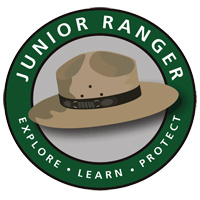 Be a Junior Ranger
What is a Junior Ranger?
Are you interested in exploring? Do you like art, science, history or nature? How about animals, sailing ships, dinosaurs or trains? Would you like to learn more about the national parks that belong to you? Did you know you can help protect these special places - even if you never visit them all?

A Junior Ranger Could be YOU!
Rather than tying their park experiences only to the scheduled programs, Junior Ranger Programs are designed to provide participants with the flexibility to see and interact with the park at their own pace and within the limits of their own time.
Click here for more about New Bedford Whaling National Historical Park's Junior Ranger Program