CAMPGROUNDS
Canyon View Campground

Open

April 1 through September 30

Phone

928/672-2700

This simple tent campground is a tenth of a mile away from the visitor center on an unpaved road. It is free, quiet, and has fine canyon views on both sides. There are 16 sites, but three of which are good for group camping up to 15 tents. These group sites can be reserved by calling (928)672-2700. There are composting toilets, charcoal grills, and no water; water is available at the other campground. People enjoy this campground for its silence and spectacular night skies. Open fires are not permitted at anytime and anyplace in the campgrounds.

Sunset View Campground

Open All Year

This free tent campground with paved roads is close to the visitor center, has 31 small sites with picnic tables, charcoal grills, and parking spaces. There are restrooms and running water available at a comfort station in the campground. No hookups or dump stations are available; RV's are limited to 28 feet or less. The campground is on a first-come, first-served basis. In the winter, campers should be prepared for cold temperatures and snow. The terrain is sandstone and surrounded by a pinyon pine and juniper forest.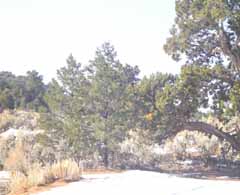 Marc Steuben
Three Mesa Top Trails Behind Visitor Center Always Open
Sandal Trail: paved trail leads top overlook of Betatakin/Talastima cliff dwelling (1-mile round trip).
Aspen Trail: branches off Sandal Trail to descend 300 feet to view ancient aspen forest (0.8-mile round trip).
Canyon View Trail: view of head of Betatakin Canyon; leads to campground (0.6-mile round trip).
Download trail map of the three rim trail by clicking "here" in a pdf format.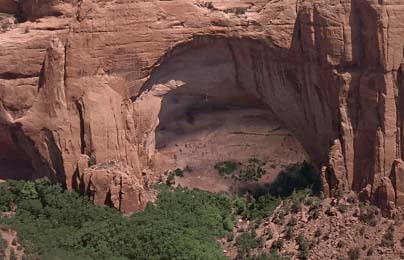 Marc Steuben


Visitor Center

Winter and Summer hours differ. Please call 928-672-2700.