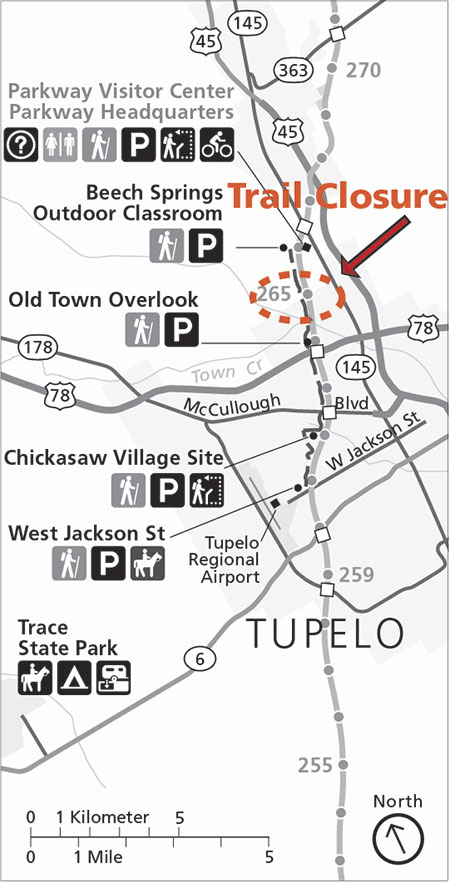 Trail Closure
A portion of the Blackland Prairie Section of the Natchez Trace National Scenic Trail (not the Parkway) between milepost 265.5 and Old Town Creek will be closed to all trail users beginning February 13, 2013, for a period of two years. The closure is due to construction under Tupelo's Major Thoroughfare Construction Project.
Trail sections north of 265.5 from the Beech Springs Road area and south of Old Town Creek will remain open.
The closed section will be posted for public notice.
Travelers on the Natchez Trace Parkway may encounter construction delays, but detours are not expected.
The closure is necessary to ensure safety in the use of the trail. The trail is expected to reopen in February 2015, or when construction is completed. The Parkway will provide updates when available.