Parkway Closures and Construction in Progress

Please visit the Current Conditions page of our web site to see any potential closures, detours, or delays along the Parkway. More »
Recycling on the Parkway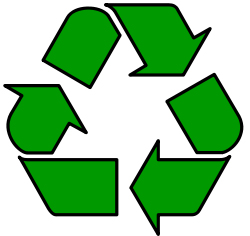 The Natchez Trace Parkway is working to help visitors dispose of their waste responsibly. Currently, the Parkway offers recycling bins in three locations:
Parkway Visitor Center (milepost 266)
Reservoir Overlook (milepost 105.6)
Parkway Information Cabin (milepost 102.4)
These sites will accept plastics #1-5, and aluminum. More sites will be coming soon! Thank you for supporting the recycling program.
Did You Know?

The "Kaintucks", or boatmen from the Ohio River Valley, would walk approximately 500 miles from Natchez to Nashville along the Natchez Trace in about 30 days.