Portion of National Scenic Trail Near Tupelo Closed to Hikers

Part of the Natchez Trace National Scenic Trail (NOT the Parkway) near Tupelo, MS, has been closed until 2015 due to construction under Tupelo's Major Thoroughfare Construction Project. Parkway travelers may expect delays, but no detours are expected. More »
Recycling on the Parkway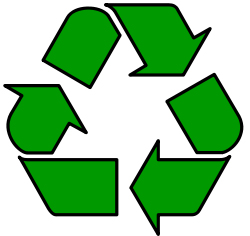 The Natchez Trace Parkway is working to help visitors dispose of their waste responsibly. Currently, the Parkway offers recycling bins in three locations:
Parkway Visitor Center (milepost 266)
Reservoir Overlook (milepost 105.6)
Parkway Information Cabin (milepost 102.4)
These sites will accept plastics #1-5, and aluminum. More sites will be coming soon! Thank you for supporting the recycling program.
Did You Know?

Over 100 different species of trees, including the Dogwood and Redbud, grow along the Natchez Trace Parkway.