Our Partners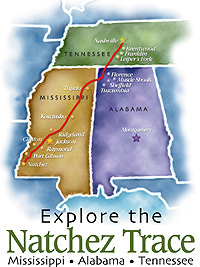 The Natchez Trace Compact
In an ambitious effort to promote visitation to the communities located on either side of the historic route, the Natchez Trace Compact, Inc. was formed in 1999.
Initially composed of five Mississippi cities - Natchez, Jackson, Ridgeland, Kosciusko and Tupelo, the Compact has now added the Mississippi cities of Port Gibson, Raymond, Clinton, and French Camp, the Alabama cities of Florence, Muscle Shoals, Sheffield and Tuscumbia, and the Tennessee cities of Nashville, Franklin, Leiper's Fork, Hohenwald, Collinwood, and Brentwood. Additional communities in each of the states will be added to the Compact as the program's outreach expands.
In addition to the above cities, the state Tourism offices of Mississippi, Alabama and Tennessee are Compact members as well and work together to ensure a strong marketing partnership. The organization operates under a formal Memorandum of Understanding between the organization and the National Park Service.
Learn more about the communities along the Natchez Trace Parkway.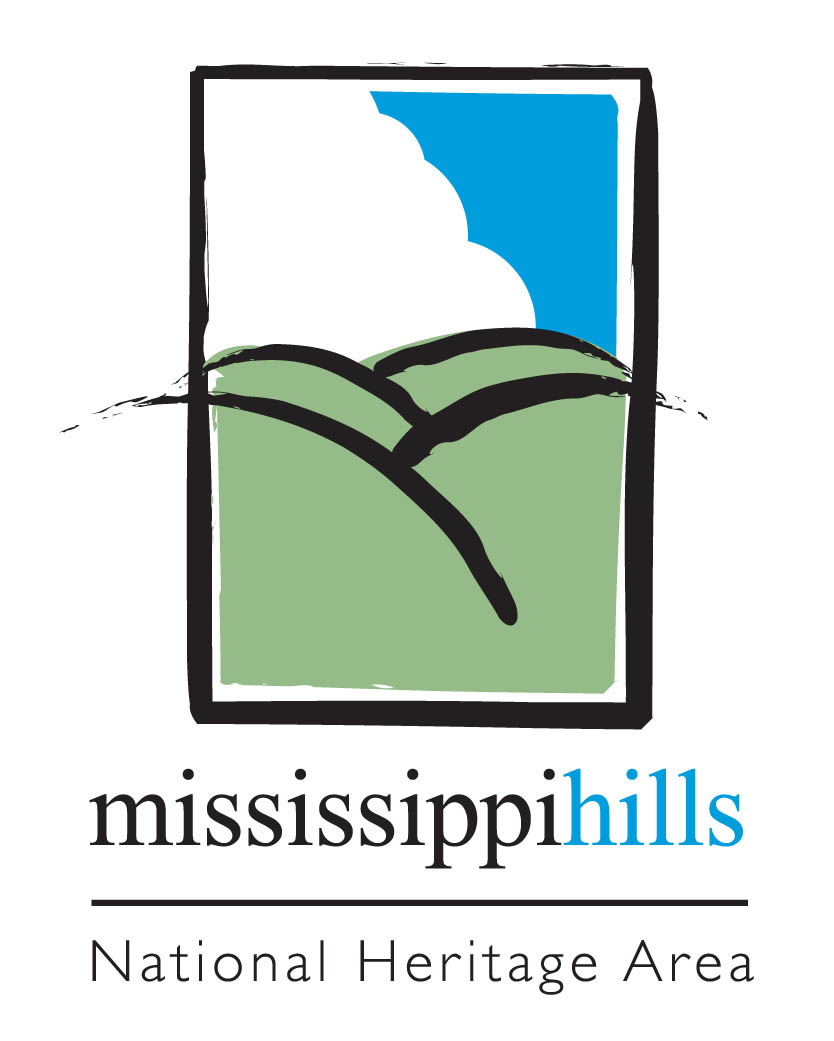 Logo courtesy of Mississippi Hills National Heritage Area.
The Mississippi Hills National Heritage Area (MHNHA) represents a distinctive cultural landscape shaped largely by the dynamic intersection of Appalachian and Delta cultures, an intersection which produced a powerful concentration of nationally-significant cultural icons. Lasting contributions to our country's musical and literary legacies were forged by Hills natives Elvis Presley, William Faulkner, Tennessee Williams, Howlin' Wolf, and Tammy Wynette.

MHNHA seeks to interpret and share the stories of these individuals, as well as the legacies of Civil Rights pioneers James Meredith and Ida B. Wells-Barnett. MHNHA also focuses on lesser-known figures of historical and cultural interest, as well as events of significance to our nation's history that took place within our borders.

MHNHA is filled with vibrant communities that share a common geography and history, and we invite you to learn about our rich and diverse culture, as well as our people, places, and defining moments. MHNHA is your window on this compelling portion of America's past, and this website highlights the historic, cultural, natural, scenic, and recreational treasures of the Mississippi Hills.