Teacher Information Guide and Planning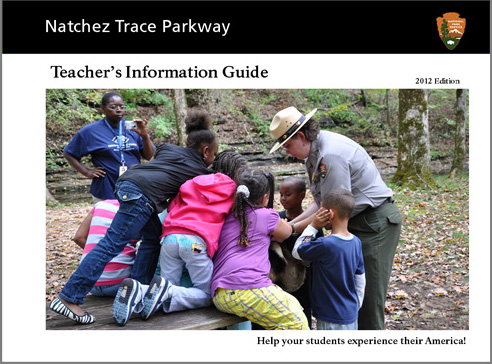 This Teacher Guide provides basic information about the natural and cultural resources of the Nathcez Trace Parkway and Natchez Trace National Scenic Trail. It also provides general information about available teacher resources and field trips.
Classroom programs and field trips are available. Information for field trips and classroom programs that are both ranger-led and teacher-led is available at Field Trip Planning.
This project was financed in part by the National Park Service's CONNECT TRAILS TO PARKS program, commemorating the 50th anniversary of the National Trails System in 2018.