Pennsylvania Avenue National Historic
Site Management Plan
(background coming)

Secretarial Order 3326:
Maintenance and Protection of the National Mall and its Historic Landscape.
Order signed by Secretary of the Interior
Ken Salazar on January 24, 2013.

National Mall National
Register Nomination
The National Park Service is now in the third year of a three year research project to update the National Register of Historic Places Nomination for the National Mall.
The final nomination will be
available in 2014.
National Mall and Memorial Parks Management Documents

Analysis of Tour Bus Operations:

Phase I

Phase II: Gateway Points

Phase III: Loading and Unloading Zones

Phase IV: Parking Areas

Phase V (coming)

Phase VI and VII: Operator
& Client Self Reports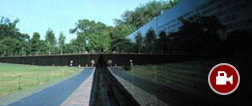 Watch the Video from Discovery Communications - Official Media Partner of the National Mall Plan