Poplar Point Evironmental Investigations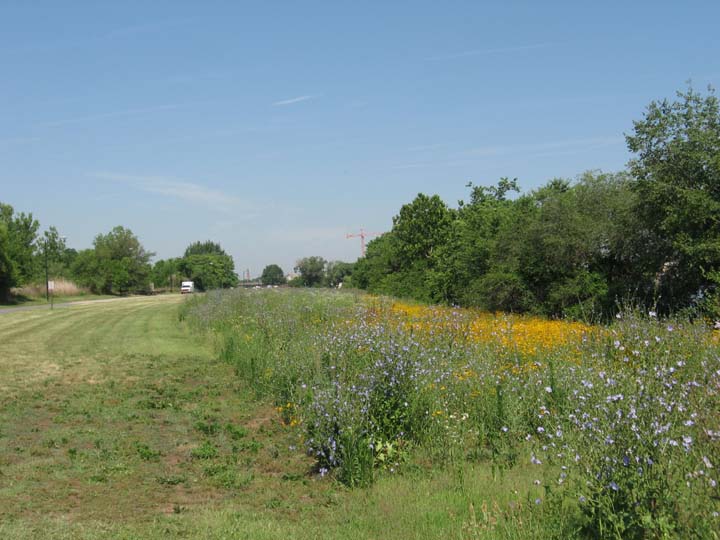 Since the early 1990s, a number of environmental investigations have been performed at the Site. Most of these investigations focused on the southwestern portion of the Site, in the areas formerly operated as nurseries and greenhouses. Those investigations identified metals, pesticides, semi-volatile organic compounds (SVOCs), volatile organic compounds (VOCs), petroleum hydrocarbons, and polychlorinated biphenyls (PCBs) in Site soils above concentrations that may pose unacceptable risk to human health or the environment (referred to as screening levels). Site groundwater sampling detected metals, pesticides, PCBs, VOCs, SVOCs, and petroleum hydrocarbons, and surface water sampling revealed manganese and VOCs all above screening levels. In addition to the prior environmental investigations, abandoned drums and inactive underground and above ground storage tanks were removed from the Site previously.

In September 2008, NPS and the District entered into a Consent Order under the Comprehensive Environmental Response, Compensation, and Liability Act (CERCLA), by which the District agreed to conduct a CERCLA Remedial Investigation (RI) and Feasibility Study (FS) of the entire Poplar Point Site under the oversight of NPS. The RI will characterize the environmental conditions of the Site, and will include ecological and human health risk assessments. The FS will present a range of cleanup alternatives and evaluate those alternatives using prescribed criteria. Following completion of the RI and FS, a Proposed Plan identifying the preferred cleanup alternative will be issued for public review and comment. Currently, the District and NPS are developing the RI/FS Work Plan for the Site to identify data needs. Subsequently, the District and NPS will implement a comprehensive Site investigation and produce the RI Report, followed by the FS and Proposed Plan.