Call for Artist in the Parks Applications
Date:
January 23, 2012
Contact:
Karen Henker
, 435-719-2242
The National Park Service Southeastern Utah Group is currently accepting applications for the 2012 Community Artist in the Parks program.
Created in 2009, the Community Artist in the Parks program highlights the connection between a local artist and the surrounding landscape, particularly Arches and Canyonlands National Parks and Hovenweep and Natural Bridges National Monuments. The Artist creates work within the NPS units and shares his/her inspiration and creative process with visitors from around the world. 
The 2012 term will begin February 27th and end November 17th. Artists must be residents of Grand or San Juan Counties. 
Did You Know?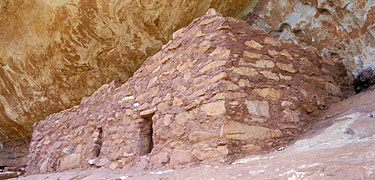 Horsecollar Ruin is a major attraction at Natural Bridges, and one of the best-preserved ancestral Puebloan sites in the area. Named because the doorways to two structures resemble horse collars, the site was abandoned more than 700 years ago. More...