Ranger's tips on how to find parking

Parking is limited. Often visitors find shoulder parking and walk on the narrow road to the Visitor Center. Read the ranger's tips on the Best Times to Visit Muir Woods. Take the Muir Woods Shuttle weekends & holidays through October. More »
Trail closures: Middle Green Gulch Trail and Hillside Trails access limited.

Hillside Trail closed 10/6-8 and after 10/14 for construction and rehab. Middle Green Gulch trail is accessible from the farm, starting at the office end of the farm. Access to Middle Green Gulch is closed from the Kaasai direction during the week. More »
Things To Know Before You Come
MUIR WOODS VISITOR CENTER
The Muir Woods Visitor Center has information about the park including brochures, maps of the area, current weather and trail conditions, as well as dioramas and seasonal displays. In addition the Visitor Center sells books and other items specially chosen to increase your understanding of Muir Woods National Monument and its role in today's environment. The Golden Gate National Parks Conservancy, the non-profit partner of the park, operates the Visitor Center.
MUIR WOODS TRADING COMPANY GIFT SHOP AND CAFE
Muir Woods Trading Company operates the cafe and gift shop located inside the park entrance. The concession is committed to sustainable, eco-friendly business practices. The cafe features locally sourced, organic foods and the gift shop specializes in locally and sustainably made redwood gifts for the home as well as Native American made jewelry, and other classic souvenirs. The concession can be reached at 415-388-7059.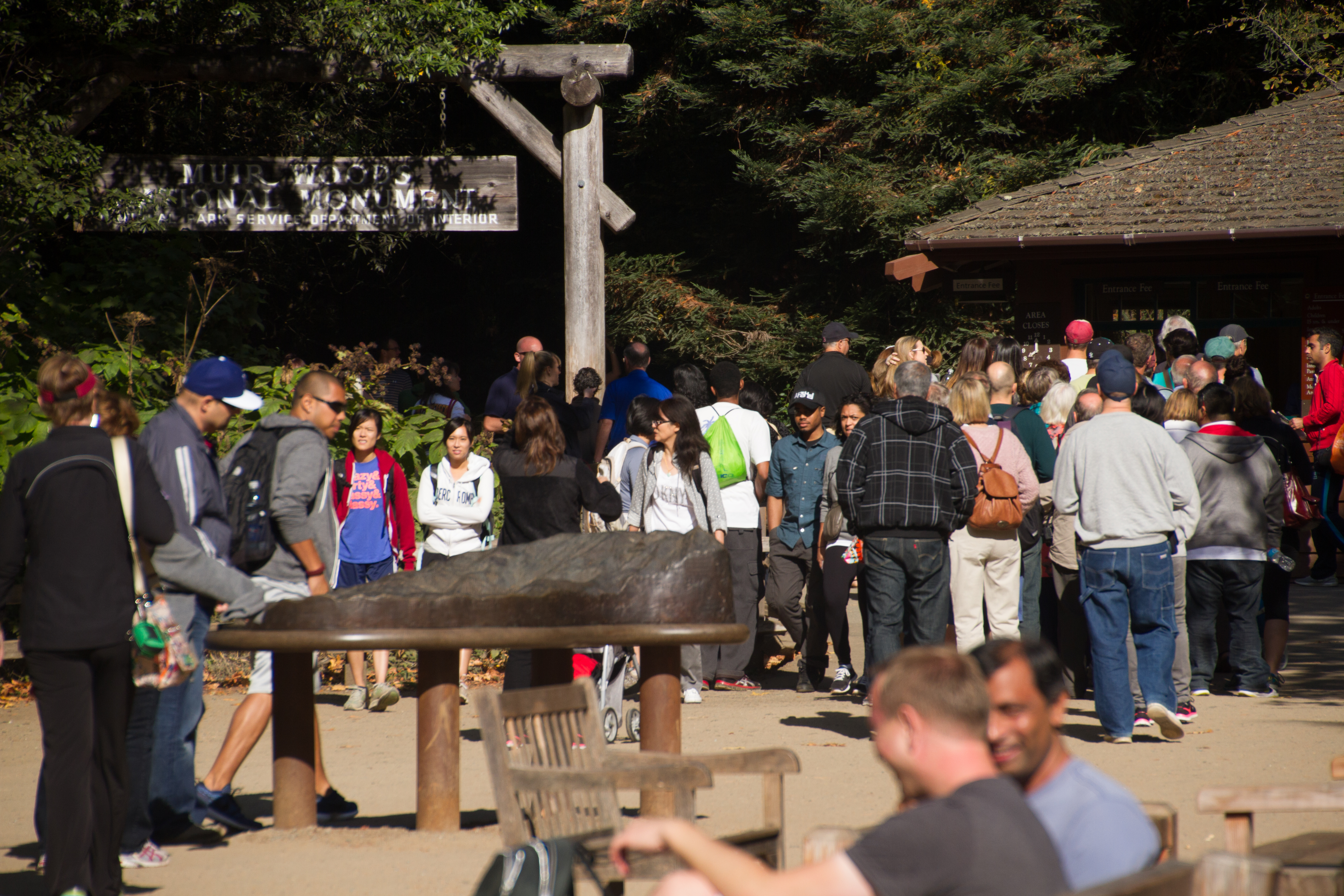 NPS photo by George Su
To help you plan an enjoyable visit, click the links below:
7 Ranger's Tips on How to Experience Muir Woods Safely This Summer or How to Find Parking



Did You Know?

Between October 2006 to September 2007, volunteers put in 2,223 hours restoring the plant communities of Muir Woods and Redwood Creek. That's an average of approximately 43 hours/ week of volunteer service! More...