Muir Woods Centennial
January 9th, 2008 marked our 100th birthday as a National Monument.
Muir Woods was designated the 10th National Monument for the United States of America. Although it was the 10th National Monument, it was the first in three very important ways. It was the first time a private individual (William and Elizabeth Kent) donated land to the federal government to create a National Monument. It was the first time a National Monument was created in an urban setting, just 12 miles north of San Francisco. And it was the first time the Antiquities Act of 1906 was used to preserve a living species, the Coast Redwood tree.
Muir Woods' Park Partners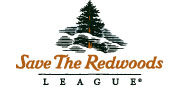 The Save the Redwoods League has been working to protect redwoods for 90 years and lists among its co-founders the donor of Muir Woods: William Kent. Today, they continue their link to Muir Woods through generous grants to support the park's education program (buses to bring city youth to learn among the redwoods) as well as other interpretive and research efforts. The Save the Redwoods League funded the special poetic treasure hunt, a Quest, as a fun adventure for young people in honor of the Centennial...download your copy or pick one up at the park's Visitor Center.
www.savetheredwoods.org