Traffic & Travel Tips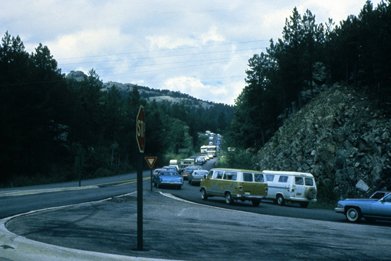 NPS Photo
Traffic while traveling to and from Mount Rushmore on area highways is typically not congested, but is heaviest during the middle of the day.
Once you arrive at Mount Rushmore traffic back-ups sometimes occur at the entrance to the parking garage, where the large volume of vehicles passing through the gates can cause congestion. Paying for parking is usually a quick process. You can help by having payment ready before you get to the gate.
June, July and August are the busiest months, and July 3rd and 4th are the busiest individual days.


Did You Know?

Mount Rushmore is named after New York City attorney Charles E. Rushmore, who came to the Black Hills in 1884-85 to check legal titles on properties. On returning to Pine Camp he asked Bill Challis the name of this mountain. Bill replied, "Never had a name but from now on we'll call it Rushmore."