Sculpture Workshops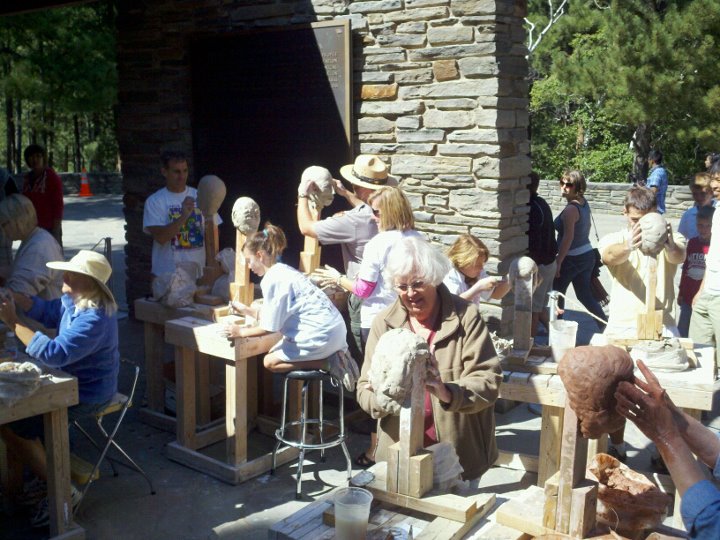 Dustin Baker
2012 Summer Sculpture Workshops
Mount Rushmore National Memorial invites you to participate in free sculpture workshops offered this summer. Returning Sculptor in Residence, Dustin Baker, will be leading the sessions on the Borglum View Terrace. Baker, a professional artist from Georgia, is returning to Mount Rushmore for his second summer in the park.
Half-day clay workshops will be offered from 12 p.m. - 4 p.m. on the following dates:
July 14
July 21
August 18
September 1
September 8
Registration for the clay workshops is available at the park in the Information Center until noon on the day of the workshop. To offer personal instruction and attention, the class size is set at 10 participants. Registration is on a first-come, first-served basis. The workshops are free of charge, including tools and materials.
Participants are asked to come prepared to stand and work outside and are encouraged to bring a hat, sunscreen, rain jacket and water with them. Participants are responsible for providing their own transportation to and from Mount Rushmore, and the purchase of a $11 annual parking pass.