Vegetation and White-tailed Deer Management Plan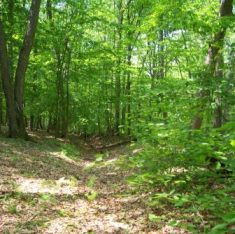 NPS
The National Park Service (NPS) is preparing a Vegetation and White-tailed Deer Management Plan and Environmental Impact Statement (plan/EIS) for Morristown National Historical Park. The purpose of the plan/EIS is to address issues associated with nonnative invasive plant species proliferation that prevents native tree regeneration; the effects of white-tailed deer browsing on tree regeneration; and the loss of key aspects of the park's cultural landscape. Your participation is vital to our planning process. The formal scoping period during which the public commented through this PEPC website ended on August 14, 2011. The information gathered during that time will be used by planners as they progress to the next major stage of the process, the development of a Draft Vegetation and White-tailed Deer Management Plan/EIS. This document will be made available for review by 2013. Public meetings will be conducted at that time. Please check this site periodically for updates. Also, if you have thoughts or concerns you would like to share, please send your comments to:

Mr. Robert Masson
Biologist
Morristown National Historical Park
30 Washington Place
Morristown, NJ 07960
Link to plan documents:
Planning, Environment and Public Comment Site

Thank you for your continuing interest in Morristown National Historical Park.

Did You Know?

John Adams defended the British soldiers accused of murder after the Boston Massacre so well, that a Massachusetts jury found six of the eight not guilty by reason of self defense. Two were found guilty of manslaughter.