Wednesday Closures

From March 12th to May 21st, the Ford Mansion, Washington's Headquarters Museum, Jockey Hollow Visitor Center and Wick House will be closed on Wednesdays. This does not effect confirmed school groups. All park grounds will remain open. More »
Operating Hours & Seasons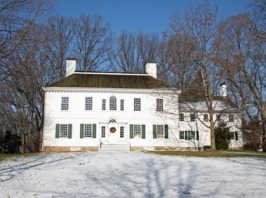 MORRISTOWN UNIT
Dear Friends, Effective March 1, 2013, Morristown National Historical Park was required by "sequestration" (a series of automatic, across-the-board permanent spending cuts) to reduce its annual budget by five percent. The park has made several adjustments to ensure a continuation of the high level of service that you expect from your National Parks.
Beginning on January 5, 2014, the Jockey Hollow Visitor Center will be closed, and will not reopen until February 16. During that same period, the Washington's Headquarters Museum and the Ford Mansion will only be open on Saturdays and Sundays. The grounds of the park will remain open and restroom facilities in Jockey Hollow will also be accessible during the normal hours listed at www.nps.gov/morrIn order to ensure high quality programming and services, we will be closing the Jockey Hollow Visitor Center, Wick House, Washington's Headquarters Museum and Ford Mansion on Wednesdays beginning March 2014. We will resume 7 day operations between Memorial Day and Labor day. This closure provides the park with the flexibility to continue offering education programs and workshops, and allows time to develop new and exciting programming.
We are sorry for the inconvenience that this may cause and thank you for your continued support during these times of fiscal constraint.

Washington's Headquarters Unit Museum
The 1930s Washington Headquarters Museum is open daily from 9 a.m. to 5 p.m.

Ford Mansion-Washington's Headquarters
Tours will be made available at 10 and 11am and at 1, 2, 3 and 4pm and will begin at the Washington's Headquarters Museum. tour size to be no more than 20 visitors on each tour with a single tour guide.
Spaces for each tour will be on a first come first served basis. Tickets for each tour are available at the contact desk inside the museum. Groups of 15 or more must make reservations. Please call 973-539-2016 x 210 for more information and to confirm tour times.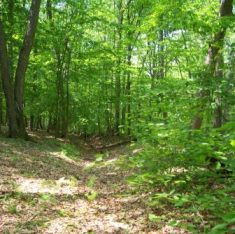 JOCKEY HOLLOW
Jockey Hollow Visitor Center
Open daily from 9 a.m. to 5 p.m. The Wick House is open based on staffing availability. Please call 973-543-4030 the day of your visit. Park grounds at Jockey Hollow, Fort Nonsense and the New Jersey Brigade/Cross Estate will be open except during times of severe weather. Remember, the tour road in Jockey Hollow will close thirty (30) minutes before the park grounds.
Park Grounds Open
| | |
| --- | --- |
| Sunday October 6 to Saturday October 26 | 8 a.m. to 6 p.m. |
| Sunday October 27 to Saturday February 22, 2014 | 8 a.m. to 5 p.m. |
| Sunday February 23 to Saturday March 22 | 8 a.m. to 6 p.m. |
| Sunday March 23 to Saturday May 3 | 8 a.m. to 7 p.m. |
| Sunday May 4 to Saturday September 6 | 8 a.m. to 8 p.m. |
| Sunday September 7 to Saturday October 11, | 8 a.m. to 7 p.m. |
Morristown National Historical Park buildings are closed on:
Thanksgiving, Christmas, and New Year's Day.
Park grounds will remain open.



Did You Know?

That Walter Mould was given permission by the New Jersey Assembly to mint horse head coppers or copper pennies in the city of Morristown.