Operating Hours & Seasons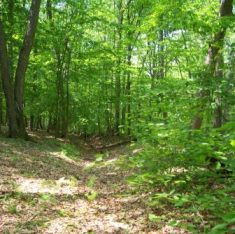 Operating Hours
JOCKEY HOLLOW
Jockey Hollow Visitor Center
Open daily from 9 a.m. to 5 p.m. The Wick House is open based on staffing availability. Please call 973-543-4030 the day of your visit. Park grounds at Jockey Hollow, Fort Nonsense and the New Jersey Brigade/Cross Estate will be open except during times of severe weather. Remember, the tour road in Jockey Hollow will close thirty (30) minutes before the park grounds.
Park Grounds Open
| | |
| --- | --- |
| Sunday October 6 to Saturday October 26 | 8 a.m. to 6 p.m. |
| Sunday October 27 to Saturday February 22, 2014 | 8 a.m. to 5 p.m. |
| Sunday February 23 to Saturday March 22 | 8 a.m. to 6 p.m. |
| Sunday March 23 to Saturday May 3 | 8 a.m. to 7 p.m. |
| Sunday May 4 to Saturday September 6 | 8 a.m. to 8 p.m. |
| Sunday September 7 to Saturday October 11, | 8 a.m. to 7 p.m. |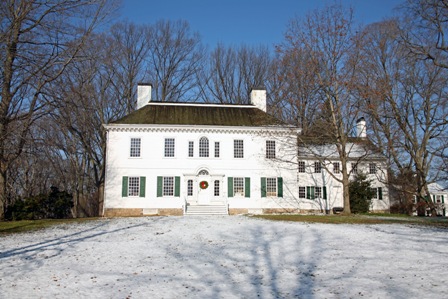 MORRISTOWN UNIT

Washington's Headquarters Unit Museum
The 1930s Washington Headquarters Museum is open daily from 9 a.m. to 5 p.m.

Ford Mansion-Washington's Headquarters
Tours will be made available at 10 and 11am and at 1, 2, 3 and 4pm and will begin at the Washington's Headquarters Museum. tour size to be no more than 20 visitors on each tour with a single tour guide.
Spaces for each tour will be on a first come first served basis. Tickets for each tour are available at the contact desk inside the museum. Groups of 15 or more must make reservations. Please call 973-539-2016 x 210 for more information and to confirm tour times.

Morristown National Historical Park buildings are closed on:
Thanksgiving, Christmas, and New Year's Day.
Park grounds will remain open.



Did You Know?

A Liberty Pole was a tall, straight pole, sometimes over 100 feet in height, often erected by patriots and under which the Sons of Liberty met. The Sons of Liberty was an organization started around 1765 in protest to British taxes and other outrages.