Mandatory All Employee Staff Meeting

The Visitor Center, Wick House, Museum and the Ford Mansion will be closed Friday Sept 5 from 11:30am to 2pm for a mandatory all employee meeting. Tours of the Ford Mansion will resume at 2pm. Sorry for the inconvience. Call 973-539-2016 ext.210 for info.
Park Newspaper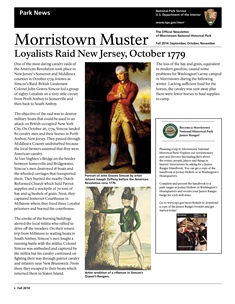 NPS
Did You Know?

That Walter Mould was given permission by the New Jersey Assembly to mint horse head coppers or copper pennies in the city of Morristown.