National Public Lands Day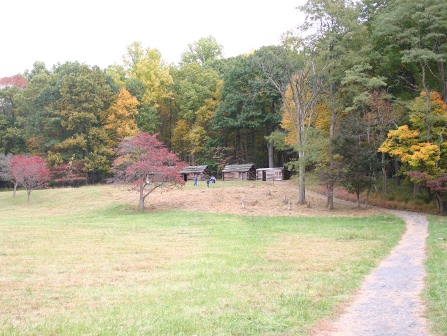 nps
National Public Lands Day will be celebrated on September 28 this year. Beginning in 1994 with only a small handful of sites, National Public Lands Day is a time to get outside, enjoy the great outdoors and volunteer.
"National Public Lands Day reminds all of us of the vast and diverse nature of America's open spaces, from small neighborhood parks to large national parks, and the importance of each one," said National Park Service Director Jonathan B. Jarvis. "We are fortunate that more than 600 million acres of public land, including national parks, provide all of us with cherished places where we can go to unwind, recreate, or learn."
Many people will lend a hand to help the land and spend part of National Public Lands Day volunteering on work projects. More than 170,000 people are expected to plant trees, clean watersheds, remove invasive plants, replace signs, and otherwise beautify 2,000 public sites throughout the country.
At Morristown National Historical Park, entrance fees to the Washington's Headquarters Museum will be waived and park rangers will be leading hikes and presenting outdoor activities such as:
Civilian Conservation Corps Hike: During the Great Depression of the 1930's a group of young men changed Jockey Hollow forever. Join a Ranger on a 2.25 mile roundtrip hike on the Yellow Trail to discover how these men transformed Jockey Hollow into what we love today while only earning $30 a month! 10:00am at the Jockey Hollow Visitor Center.
Was It Nonsense?: Most forts were named after someone important, but not this one. Learn about its unusual name and why it wasn't really nonsense. Call 973-539-2016 ext 210 for more information. 1:30pm to 4:00pm at Fort Nonsense.
Nature Discovery Hike: Want to explore the natural wonders of Jockey Hollow? Join a Park Ranger as we hike along the Primrose Brook Trail, 1.13 miles round-trip, and discover together some of the natural wonders of Jockey Hollow. Call 973-543-4030 for further information. 1:30pm and 3:30pm at the Trail Center Parking.
Visit www.publiclandsday.org for more information.
Did You Know?

At 19, Marie Joseph Paul Yves Roche Gilbert du Motier, Marquis de Lafayette volunteered to serve in the American Revolution. He developed a lifelong friendship with General Washington and would name his son Georges Washington du Motier. General Washington was named the boy's godfather.