Kids & Youth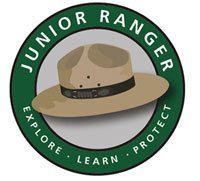 Junior Ranger Day 2014, Saturday April 26th

On Saturday, April 26th the National Park Service will celebrate Junior Ranger Day at Morristown National Historical Park. During Junior Ranger Day young visitors and those young at heart are invited to earn their junior ranger badge as they explore the park and complete their free activity book. Junior Ranger can also learn and explore Jockey Hollow with special Ranger Programs throughout the day.

Junior Ranger Day is part of the annual National Park Week celebration. National Park Service sites around the country will be celebrating National Park Week from April 19th to 27th, 2014. Entrance fees will be waived for all visitors to Morristown National Historical Park on Saturday April 19th and Sunday April 20th, 2014. A fee free day is great opportunity to discover new programs, new stories and discover what the park has to offer. For information about out hours and National Park Week activities call 973-539-2016 ext. 210 or follow us on Twitter at @MorristownNPS.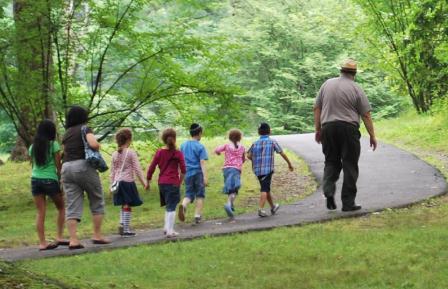 NPS photo
Special Junior Ranger Day Ranger Programs

Civilian Conservation Corps Hike During the Great Depression of the 1930's a group of young men changed Jockey Hollow forever. Join a Ranger on a 2.25 mile round trip hike on the Yellow Trail to discover how these men transformed Jockey Hollow into what we love today while only earning $30 a month! 10:00am at the Jockey Hollow Visitor Center.
Must Weft to Weave - One must weft a loom to pass a shuttle through the shed. Confused? Join a Park Ranger at the Wick House for this hands-on demonstration and learn the basics of weaving. 1:30pm to 4:00pm at the Wick House.
Meet a Soldier - What was the life of a Continental Soldier like? What equipment did they carry? Meet a Soldier in the Continental Army at the Soldiers Huts and find out about his equipment and lifestyle. 1:30pm to 4:00pm at the Soldiers Huts.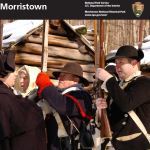 NPS
JUNIOR RANGER PROGRAM
Planning a trip to Morristown National Historical Park? Explore our revolutionary past and discover fascinating facts about the events, people, places, and things in historic Morristown by completing a Junior Ranger Handbook.
Complete and present the handbook to a park ranger at Jockey Hollow or Washington's Headquarters and receive your Junior Ranger badge for a job well done. For more information, please visit Be A Junior Ranger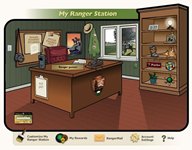 NPS
Web Ranger Program

Become a WebRanger. Now you can have fun and learn about national parks even if you are not able to visit a park right now.