History
Morristown National Historical Park is nationally significant as the site of the 1779-80 winter encampment of the Continental Army under General George Washington. Few places evoke the spirit of patriotism and independence, represent individual and collective sacrifice, or demonstrate the resolve, tenacity and determination of the people of the United States to be free as does Morristown. The historic landscapes, structures, objects, and archeological and natural resources at Morristown are tangible links to one of the most defining events in our nation's history. Here the Continental Army under Washington's leadership emerged as a cohesive and disciplined fighting force. The Morristown experience is fundamental to both American history, and remains a source of inspiration for Americans and the world.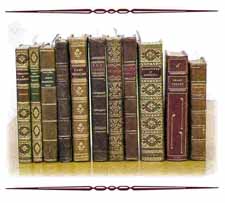 Morristown National Historical Park Library
The Morristown NHP library and archives represent in large measure the convergence of two separate collections. With the founding of the park in 1933, it acquired the collection of the Washington Association of New Jersey.
Twenty-two years later the park was again the beneficiary of another significant contribution when Lloyd W. Smith bequeathed his substantial archival and book collections to the park. Mr. Smith, and investment banker from Florham Park, NJ, spent nearly half a century collecting and bringing together representative samples of virtually every aspect of our western European cultural heritage.
In addition to the library holdings donated by the Washington Association of New jersey, Mr. Smith's bequest in 1955 enables the park today to boast a library collection of nearly 50,000 volumes and an archive of nearly 250,000 manuscripts-journals, diaries, account books, letter books, military orderly books, inspection returns, muster lists-and other documents Accessing the Collection
You can access a virtual tour of our museum collection at Morristown National Historical Park Museum Virtual Collection
If you would like more information on researching any aspect of the museum library or archival collection, please visit one of the following blogs:
Morristown National Historical Park is administered by the National Park Service, United States Department of the Interior. Morristown National Historical Park30 Washington Place Morristown, New Jersey 07960Phone: 973-539-2016 x 204