Road work on Washington Place Friday Sept 26th to Wednesday Oct 1st weather permitting

Expect delays arriving to Washington's HQ and Ford Mansion due to roadwork and repaving of Washington Place. Give yourself more time to arrive for tours of the Ford Mansion. Call 973-539-2016 ext.210 for updates if needed
Mandatory All Employee Staff Meeting on Friday October 3rd

The Visitor Center, Wick House, Museum and the Ford Mansion will be closed Friday Oct 3rd from 9am to 11am for a mandatory all employee meeting. Tours of the Ford Mansion will resume at 11am. Sorry for the inconvience. Call 973-539-2016 ext.210 for info.
Bring Your Class to Morristown!

Morristown National Historical Park has a wealth of resources that educators, parents and students can utilize to develop your own customized learning experience. From Morristown's role in the American Revolution, the expansive museum collection and the vast array of natural resources, Morristown has something for everyone to assist you in meeting your curriculum needs.
Education groups visiting Washington's Headquarters Museum and the Ford Mansion may apply in advance for a Fee Waiver.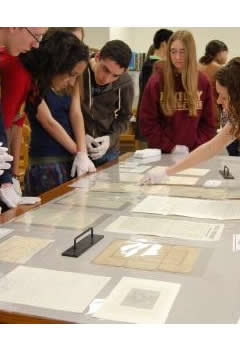 Features
Educational Programs for School Year 2014-2015

Interested in bringing your class to Jockey Hollow to learn about Washington and his troops? Click here to learn about upcoming opportunities.

Read More

Connect to your park!

Save a tree and keep up to date easily through your e-mail. Click here to join our mailing list.

Read More

Be a Junior Ranger

Print your own Junior Ranger booklet to bring with you to the park and earn a junior ranger badge

Read More