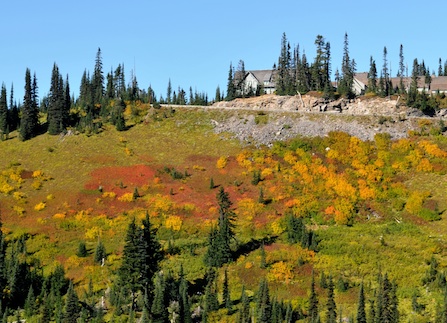 NPS, Chris Roundtree
Mount Rainier National Park encompasses 235,625 acres or 368 square miles. Of that amount, 228,480 acres (97% of the park) has been designated by Congress as Wilderness. The park's National Historic Landmark District includes 2.7% of the park. The park has over 260 miles of maintained trails and 147 miles of roads. The park has five developed areas, with three visitor centers, a museum, and several wilderness and climbing centers and ranger stations. There are three main drive-in campgrounds, and two Inns that provide lodging within the park. Where do you want to go?
Many roads and facilities in the park are only open seasonally. Make sure to check
Hours of Operation
and
Road Status
before planning your visit to the park.