2010 Workshop US Participants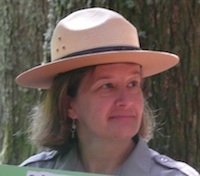 NPS Photo
Lee Taylor
Lee Taylor is the Chief of Interpretation and Education for Mount Rainier National Park.She directs the park's visitor centers, publications, exhibits, website, and education programs for school groups and the general public. Lee spent two weeks in Japan in 1992, as an invited guest of the Japanese government, to celebrate the 25th anniversary of Japan's national park system.Lee loves distance running and bicycling.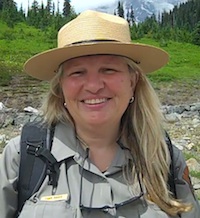 NPS Photo
Fawn Bauer
Fawn is the education director at Mount Rainier. She has lived in Washington for three years, after working with the education programs at Glacier Bay National park in Alaska for several years. Fawn is thrilled to be a part of the Sister Mountain Project this year. She enjoys hiking and biking and spending time with her family.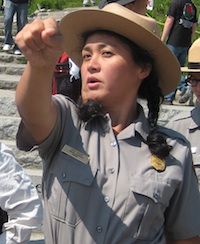 NPS Photo
Mika Moore
Mika works for the administrative division of Mount Rainier National Park. The Sister Mountain Project is a passion for Mika because it is building bridges between the countries and cultures, as well as the mountains. Mika enjoys traveling, singing, fishing, and riding motorcycles.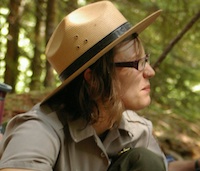 NPs Photo
Nicole Uhre
Nicole grew up in and currently lives in Rapid City, South Dakota. She teaches biology to 10th grade students. Nicole is excited to be a part of the Sister Mountain Project because she is drawn to the culture and ecology of mountains, as well as the challenge of climbing mountains. In addition to rock climbing, she enjoys backpacking, biking, reading, and enjoying delicious food.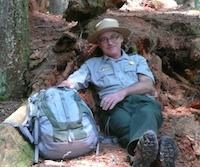 NPS photo
Peter Conrick
Hailing from Victoria, Australia, Peter has lived in Washington for the last 23 years. Peter teaches 9th grade English and World History, specializing in Asian History, at Kamiakin Jr. High in Lake Washington. He was inspired to join the Sister Mountain Project because of his interest in Japanese history and culture, as well as a love of travel and mountains. In his free time, Peter likes to surf, fish, and hike.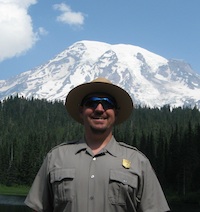 NPS Photo
Everett Hill
Everett is a 6th through 8th grade science teacher at Sequoyah Middle School in Federal Way, Washington. He has discovered the connections between Mount Rainier and Mount Fuji through his own travels through Japan and enjoys teaching about the mountains. He is excited to bring his experiences to the project. When not traveling, Everett likes to hike and fish.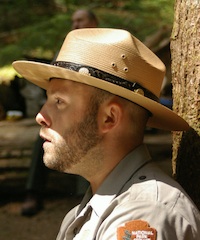 NPS Photo
Kevin Olson
Kevin lives in Tacoma, Washington, and teaches World Studies and Psychology at Timberline High School. He is excited for the opportunity to build cross-cultural connections with the project, and is eager to learn from the American and Japanese teachers. Kevin likes to spend his spare time golfing, snowboarding, camping, and hiking.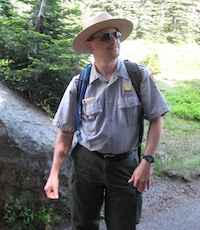 NPS Photo
Paul Tankovich
Paul grew up in Delaware, Ohio, but has spent the last 12 years in Silverdale, Washington, where he has taught the 8th grade Earth Science and Web Design at Ridgetop Junior High School. Paul has a background in environmental education and interpretation, and is excited for the opportunity to work with a national park. He also enjoys exposure to Japanese culture through his competition in Judo. Paul enjoys photography and travel, and is currently working on visiting all 395 national parks.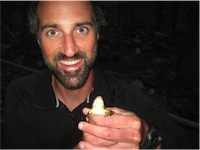 NPS Photo
Matthew Phillipy
Matthew teaches 5th through 8th grade science in Spokane, Washington. He has worked at Mt. Rainier National Park in the past with the Natural and Cultural Resources division, and emphasizes an experiential education approach with his students. He enjoys canoeing, fishing, hiking, and biking.