2010 Workshop Japan Participants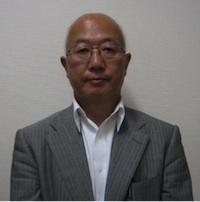 Seiji NAKAMURA (中村 誠治)
Seiji (Sage) is a vice principal at Konan (in the southern part of Lake Kawaguchi) Jr. High school in Yamanashi Prefecture, and also a member of a Teaching Mt. Fuji Society. He has a background in chemistry and plants ecology. He shares his knowledge and love of the natural world with K4-9 students once a month in a Kawaguchiko nature study class. He is very excited to learn about the ecological differences between the two mountains.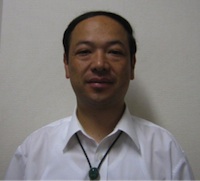 Tatsuyuki HORIUCHI
(
堀内 竜幸
)
Tatsuyuki, (Tacky) is a science teacher at Asumi Jr. High School in the Yamanashi prefecture.
He teaches science classes to Kindergarten through ninth grade students, and also volunteers for Kawaguchiko nature study class when he is not teaching physics. He spent three months in the U.S in Colorado, Washington DC, and San Francisco in a program with the Japanese Ministry of Education.
He is a nature lover, and especially enjoys aquatic insects and birds. He loves to spend his free time snorkeling, photography, and driving.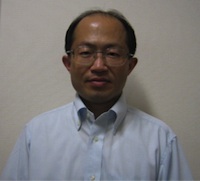 Tatsuya KAGAMI
(加々美 竜也)
Tatsuya is a supervisor at the Fujiyoshida Education Research Center. Prior to that he taught social studies, mostly, politics and economics. His recent interest is in folklore, especially folklore focused on the history of Yoshida City which is famous for its five lakes and the trailhead to Mount Fuji.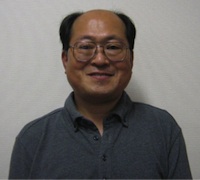 Setsuro KOBAYASHI
(小林 設郎)
Setsuro is a biology teacher in Mishima Lita High school, located on the eastern side of Mount Fuji. He develops Mount Fuji curriculum and activities for a nature walk program he leads. He loves developing new teaching materials for the field, and is especially interested in biological experiments and observation. Some of his most recent film recordings that were made for his science classes have been published.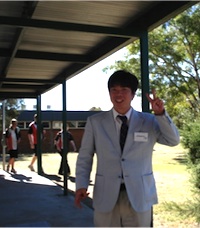 Katsuyoshi NAKAMURA
(中村
勝芳)
Katsuyoshi (Katsu) is an English teacher at Haruno high school, Shizuoka Prefecture. Until this spring, he taught an international course at Yoshiwara High School in Fuji City, close to Mt. Fuji. One of his hobbies is to make picture books with many languages with his students. Recently, he published a picture book about
Kaguya-hime
, a legend in the Mt. Fuji area. He also has experience living in the USA. He is a big fan of MLB.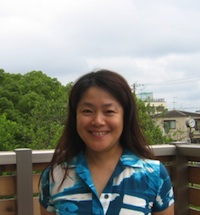 Chitose MATSUMOTO
(松本
千登世)
Chitose loves nature. She is a Leave No Trace Master Educator, and National Outdoor Leadership Graduate which took her on a 24 days backpacking mountain experience. Her first visit to Rainier was in 2005, as an intern graduate student from the University. of Utah. After she finished her master's degree, she accepted a teaching position in Physical Education classes at the Kogei Art School in Osaka, Japan. Her teaching philosophy is based on experiential education.