No water/restrooms at Paradise - 10/22/14

There is currently no drinkable water or restrooms at Paradise due to an issue with the Paradise water tanks. The park is working to resolve the issue; updates to follow. Use restrooms at Longmire/Narada Falls instead.
Nisqually to Paradise Delays

Road construction from the Nisqually Entrance to Longmire. Expect a 30-minute delay, Monday through Friday. More »
High Water & Inclement Weather Create Hazardous River Crossings

Several Wonderland trail bridges on the White River and Carbon River have been washed out by high water. Be advised that some crossings will need to be forded, and in some cases may be impassable while inclement conditions continue. More »
Professional Development
Mount Rainier National Park offers a variety of free education workshops each year. These interdisciplinary workshops combine instruction, activities, field sessions, curriculum development, and curriculum review focus groups.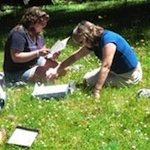 Teacher Workshops
Learn More
In additional to traditional Teacher-Ranger-Teacher opportunities, Mount Rainier National Park also offers GeoScience Teacher-in-the-Park Summer Internships.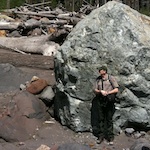 Teachers in Parks
Learn More