Use the links on this page to connect to the people who lived in the region in prehistoric times, during the early days of European settlement, and as conflict developed and emerged into Civil War. The stories also include those who fought here, and others whose lives would be dramatically affected during this crucial period.
* * *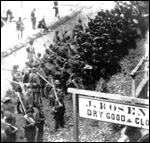 Learn about some of the Confederate and Union commanders and troops that were engaged here at the Battle of Monocacy as well as the troops that camped here during the Antietam Campaign and at Camp Hooker.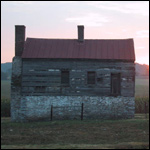 Beginning in the early 1700s, European settlers helped to shape the area. Scottish merchants, French planters, and others made their mark on the Monocacy properties.