Telephone at Kelso Depot is not working

Kelso Depot Visitor Center telephone, 760 252-6108, is not working. For information on weekdays, call 760 252-6100. On Saturday, try calling 760 252-6104.
Kelso Depot Visitor Center hours

Kelso Depot Visitor Center is open Fridays through Tuesdays from 9 am to 5 pm, closed Wednsdays and Thursdays. The Beanery Lunch Counter is closed.
Desert Light Gallery at Kelso Depot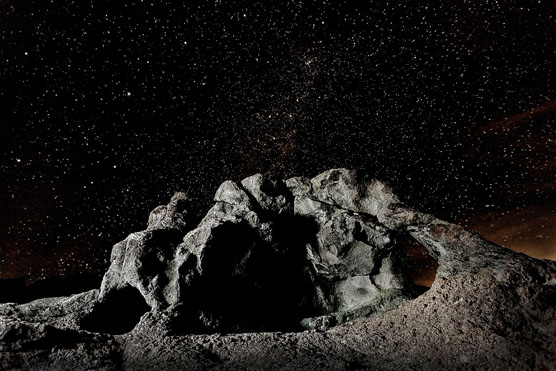 Tom Lowe
Mojave Moonlight
The Photography of Tom Lowe
Exhibition: March 8 - June 14, 2014

Since the turn of the last century, transcontinental railroads have promoted rail travel to national parks by producing framed prints and advertising art that depicts the beauty of these national treasures. The tradition of close ties between the railroads, art, and national parks continues at the Desert Light Gallery in Kelso Depot Visitor Center.
The desert at night evokes a range of moods, including loneliness and tranquility. Tom Lowe brings us the beauty and emotion of this landscape in Mojave Moonlight.
Tom Lowe works in the film industry in Studio City, California.
Did You Know?

Park or preserve? Like other parks with the designation of "national preserve," Mojave National Preserve is managed under the same guidelines as national parks. The main difference is that hunting is allowed in national preserves, but not in national parks.