Telephone at Kelso Depot is not working

Kelso Depot Visitor Center telephone, 760 252-6108, is not working. For information on weekdays, call 760 252-6100. On Saturday, try calling 760 252-6104.
Kelso Depot Visitor Center hours

Kelso Depot Visitor Center is open Fridays through Tuesdays from 9 am to 5 pm, closed Wednsdays and Thursdays. The Beanery Lunch Counter is closed.
Desert Light Gallery at Kelso Depot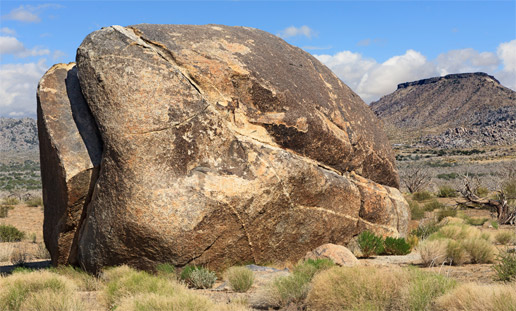 Hank Richards
Light Synthesis
The Photography of Hank Richards
Exhibition: August 9 to November 3, 2013

Since the turn of the last century, transcontinental railroads have promoted rail travel to national parks by producing framed prints and advertising art that depicts the beauty of these national treasures. The tradition of close ties between the railroads, art, and national parks continues at the Desert Light Gallery in Kelso Depot Visitor Center.
Hank Richards is a fine art photographer living in Apple Valley California. In Light Synthesis, Richards explores the interplay of desert light on the natural sculpure of rock formations.
Did You Know?

A kaleidoscope of colors envelops the Mojave Desert after a winter of steady rains. Over 250 types of annual wildflowers grow in the Mojave. More...