Kelso Depot Visitor Center hours

Kelso Depot Visitor Center is open Fridays through Tuesdays from 9 am to 5 pm, closed Wednesdays and Thursdays. The Beanery Lunch Counter is closed.
Watch for storm damage on all roads

Recent storms have caused flash flooding and damage to roads. Reduce speed and use caution when traveling through the park after storms. Call 760-252-6100 or 760-252-6108 for updates. Check our Current Conditions page for information on specific roads. More »
Desert Light Gallery at Kelso Depot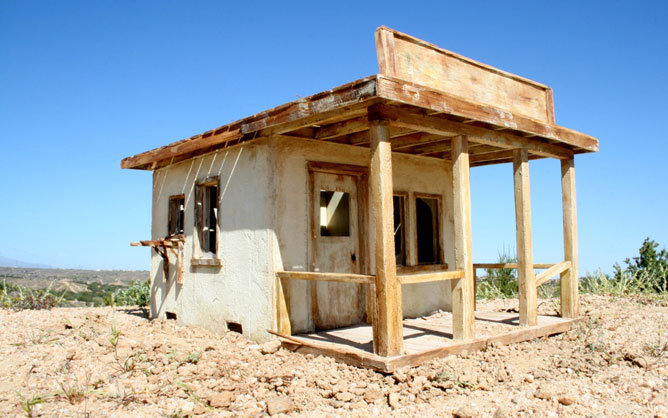 Anna-Marie Veloz
Inhabitance
The artwork of Anna-Marie Veloz
June 21 - September 20, 2014

Since the turn of the last century, transcontinental railroads have promoted rail travel to national parks by producing framed prints and advertising art that depicts the beauty of these national treasures. The tradition of close ties between the railroads, art, and national parks continues at the Desert Light Gallery in Kelso Depot Visitor Center.
Inspired by abandoned structures that Veloz found while exploring the Mojave Desert, the intricate sculptures of Inhabitance echoes the American Dream of utopia.
Anna-Marie Veloz is an adjunct professor of Art at Victor Valley College, Victorville, California
Did You Know?

The venom of the Mojave rattlesnake is extremely toxic and causes more respiratory distress than that of any other North American rattlesnake. Due to its unique hue, it is known locally as the Mojave green.