Lower speed limits are temporarily in effect until road damage can be repaired

The Superintendent has temporarily reduced the posted speed limit from 55 mph to 45 mph on all roads within the preserve as road crews work to repair damage from recent heavy rains. Call 760 252-6108 for more information.
Watch for storm damage on all roads

Recent storms have caused flash flooding and damage to roads. Reduce speed and use caution when traveling through the park after storms. Call 760-252-6100 or 760-252-6108 for updates. Check our Current Conditions page for information on specific roads. More »
Kelso and Trains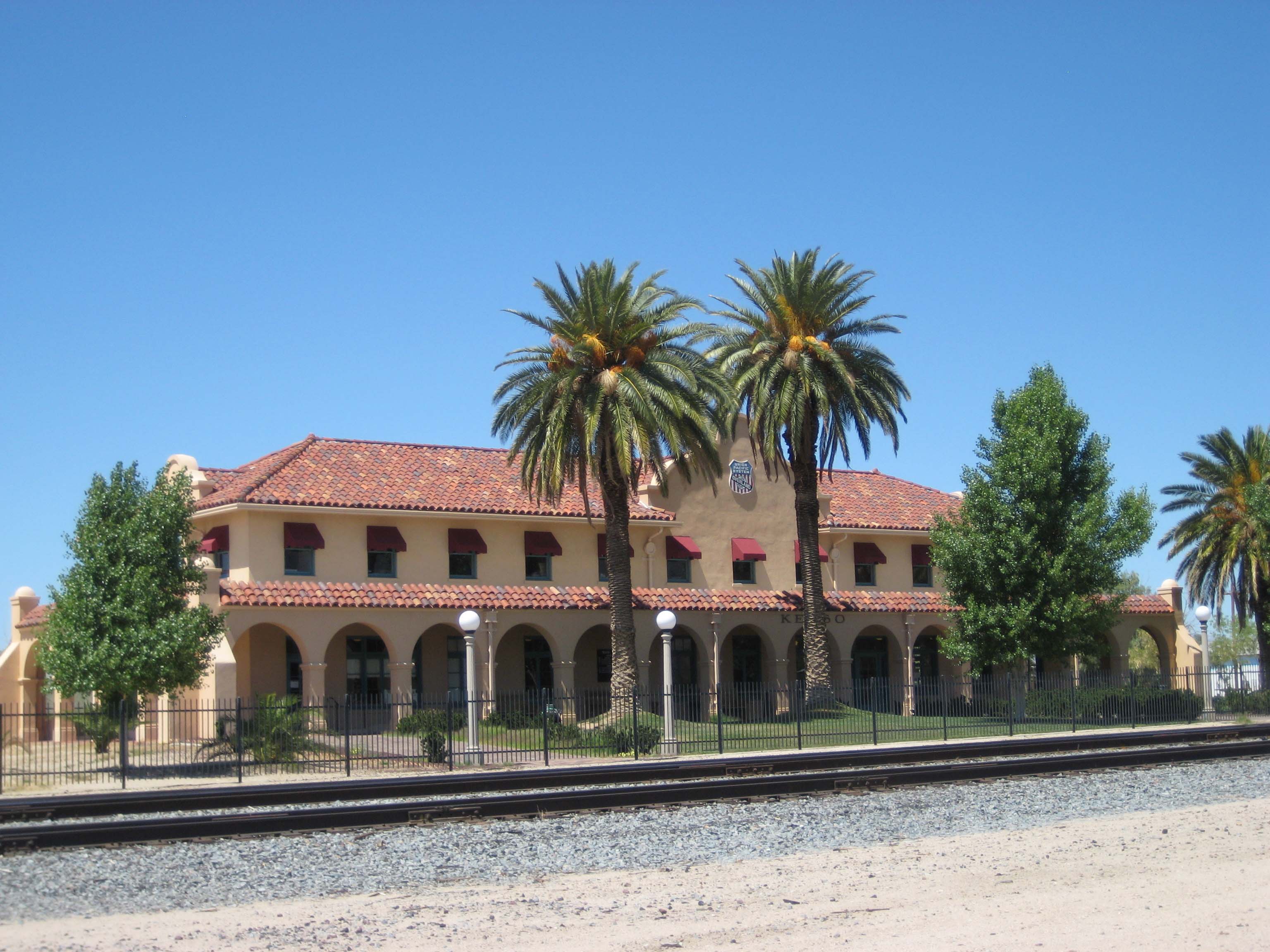 Kelso and Trains
By Tim Duncan & Ruby Newton
One of our favorite spots in Mojave National Preserve is Kelso, Calif. Of course, we're biased—we live here—but there's perhaps no better place to get oriented to the 1.6 million-acre preserve. All around are some of the most striking landscapes in the Mojave Desert: from the swelling, curved batholith that is Cima Dome, in the northeast, to the gorgeous Kelso Dunes (third-tallest in North America) in the southwest. And behind our home loom the Providence Mountains with their many layers of exposed rock strata. The sunset is wonderful to behold as it shines upon the flanks of the mountains, colored rose, purple, and blue in the waning light.
We love the natural beauty of the area, but we also cherish its rich history. After a bite to eat at The Beanery lunch counter in historic Kelso Depot, it's fun to explore the visitor center's informative exhibits that describe the area's Native Americans, wildlife, mining, geology, and of course, railroad history and TRAINS!
The railway seen at Kelso today began as the San Pedro, Los Angeles & Salt Lake Railroad (nicknamed "The Salt Lake Route"). Before it was even completed in 1905, the Union Pacific (UP) Railroad acquired interest in the route to access the rich markets and ports around Los Angeles. Eventually, UP gained full ownership of the line, and it became part of their "Overland Route"—the UP shield on the front of Kelso Depot still bears this title.
Kelso got its name in a more round-about way. Originally known simply as Siding 16, it became Kelso when railroad workers put their names into a hat and pulled out the name of John Kelso. By whatever name, Kelso has been a railroad town from the start. A reliable source of water from nearby Cornfield Spring was a necessity for steam engines. While diesel-electrics replaced steam locomotives after World War II, UP still houses employees at Kelso. Workers maintain all aspects of the trackage, monitor the signal system and switches, and even take care of the tree and water system west of town (planted as windbreaks, trees keep sand from blowing onto the tracks).
For trainspotters like us, Kelso and its surroundings offer some great opportunities. About 20 to 25 trains pass through the area each day, coming from and going to all points in North America. Just east of Kelso is a 2.2 percent grade climbing towards Cima, Calif., which slows heavy eastbound trains to a crawl. The S-curves in the track near Cima make for excellent viewing and photography. While we don't see many passenger trains these days we do get our share of special trains like the Ringling Brothers Barnum and Bailey Circus train, the American Orient Express, and UP's historic steam locomotives.
Freight trains, however, are by far most common through Kelso. Almost everything we use is transported by train in one way or another: from food, fuel, and building materials to clothing, electronics, and even beer. Most of this is loaded onto double-stack trains carrying between 250 and 400 containers (each container the equivalent of a tractor-trailer load) from Southern California to Chicago and beyond in three to five days. While the average train of this type is 5,000 to 7,000 feet in length, some can be as long as 12,000 feet. The economic and technological efficiency of modern railroads is emphasized by this type of train. The average freight train carries one ton of product 436 miles on a single gallon of diesel fuel.
Undoubtedly, and in addition to being great fun to watch, trains continue to play an important role in our economy. During the late 19th and early 20th centuries—when the Salt Lake Route first came to Kelso—trains were also the primary means of passenger travel. Railroads championed the creation of national parks and monuments and promoted travel to these areas as a means of increasing passenger service. Today, Mojave National Preserve continues this traditional relationship between railroads and parks. From our home in Kelso, we feel so fortunate to look out the window each morning, not just at a breathtaking desert landscape preserved for future generations, but also at the trains and steel rails that first brought people to these special places that belong to us all.
Did You Know?

At about 600 feet in height, Kelso Dunes in Mojave National Preserve are the third tallest in North America. When quantities of the sands move, they sometimes create a booming sound. Run down the slopes to try to make the dunes boom. More...