Ranger-Guided Tour of Delta-01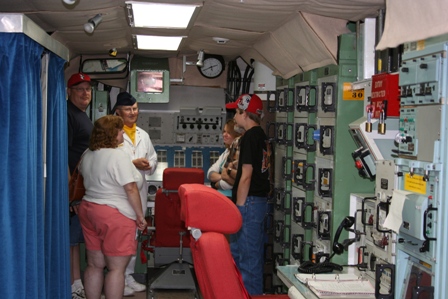 NPS
Guided Tour (Visit Delta-01)
Visitors receive a Ranger-guided tour of the living area and security control center in the topside Launch Control Facility. History aficionados will then take an elevator down to the underground Launch Control Center and the secret world of the missileers, where you'll learn what it was like to "pull alert duty" during the Cold War!
The length of the tour is approximately 30 minutes. Visitors can obtain tickets on a first-come, first served basis at the contact station.
The missile silo at Launch Facility Delta-09 (I-90 exit 116) is also open daily. During the summer season a Ranger will be on-site as staffing permits to provide interpretation of the history and operations that occurred at the silo.
Did You Know?

Minuteman Missile National Historic Site is one of the United States' newest 
National Park Service units. It was designated in 1999 and became the 379th
NPS unit (there are currently 395).