Underground Launch Control Center Tours: Suspended

There will be no underground Delta-01 Launch Control Center tours until further notice due to emergency elevator maintenance. Above ground tours will be offered along with an 11 minute video of the Launch Center in place of going underground.
Ranger-Guided Tour of Delta-01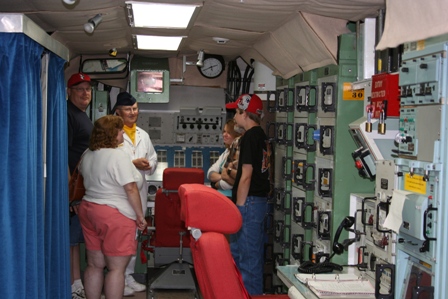 NPS
Guided Tour (Visit Delta-01)
Visitors receive a Ranger-guided tour of the living area and security control center in the topside Launch Control Facility. You will then head down 31 feet to the Launch Control Center and see where the men and women of the US Air Force helped to protect their nation by staffing similar sites across the Upper Great Plains Region.
The length of the tour is approximately 30 minutes. Visitors can obtain tickets on a first-come, first served basis at the visitor center. Click here for Directions
Did You Know?

The initial groundbreaking for the first Minuteman Missile silo in South Dakota occurred on 9/11 – September 11th, 1961.