Underground Launch Control Center Tours: Suspended

There will be no underground Delta-01 Launch Control Center tours until further notice due to emergency elevator maintenance. Above ground tours will be offered along with an 11 minute video of the Launch Center in place of going underground.
Missile Silo Ranger Program at Delta-09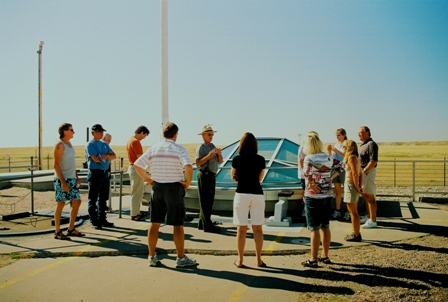 Missile Silo Ranger Program (Visit Delta-09)
A ranger will be on-site at Launch Facility Delta-09 intermittently during the summer season (Memorial Day - Labor Day). When on-site, the ranger is available for programs and will provide informal interpretation of the history and operations that occurred at the silo.
Visitors will be able to look through a glass viewing enclosure at a Minuteman II training missile. Features for discussion will include missile operations, location of silos here in Western South Dakota, the warhead, and the variety of structures on the topside, to name a few topics.
Delta-09 is located off Interstate 90, exit 116 approximately one-half mile to the south of the interstate.
Did You Know?

Minuteman Missiles were considered technological wonders because they were the United States first solid fuelled intercontinental ballistic missiles (ICBMs) which allowed for: a) hair-trigger launch response b) precise accuracy c) remotely controlled and d) could be mass produced.