Traffic Alert

I-90 Exit 131 (Visitor Contact Station) is open in both directions. Exit 127 (Launch Control Facility) is closed to eastbound traffic, but open to westbound traffic. Pick up all tour tickets at exit 131. Allow extra time to travel to Delta-01 for tours.
Missile Silo Ranger Program at Delta-09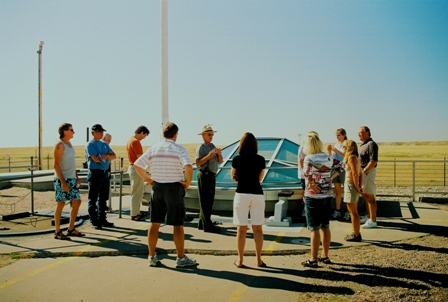 Missile Silo Ranger Program (Visit Delta-09)
A ranger will be on-site at Launch Facility Delta-09 intermittently during the summer season (Memorial Day - Labor Day). When on-site, the ranger is available for programs and will provide informal interpretation of the history and operations that occurred at the silo.
Visitors will be able to look through a glass viewing enclosure at a Minuteman II training missile. Features for discussion will include missile operations, location of silos here in Western South Dakota, the warhead, and the variety of structures on the topside, to name a few topics.
Delta-09 is located off Interstate 90, exit 116 approximately one-half mile to the south of the interstate.
Did You Know?

South Dakota's Minuteman Missile field covered 13,500 square miles. An area larger than the state of Maryland.