Traffic Alert

I-90 Exit 131 (Visitor Contact Station) is open in both directions. Exit 127 (Launch Control Facility) is closed to eastbound traffic, but open to westbound traffic. Pick up all tour tickets at exit 131. Allow extra time to travel to Delta-01 for tours.
GPS directions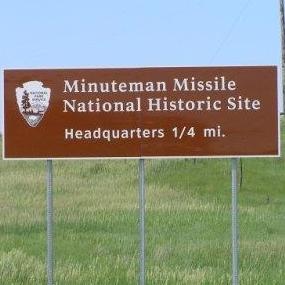 NPS
Enter the following coordinates into your GPS unit to find the visitor contact station and park headquarters!
43.833571,-101.900441
Warning: Do not use the address listed on our park brochure. If this address is entered into your GPS unit, then you will end up in the town of Philip, which is 15 miles away from the Visitor Contact Station!
Did You Know?

Minuteman Missiles were considered technological wonders because they were the United States first solid fuelled intercontinental ballistic missiles (ICBMs) which allowed for: a) hair-trigger launch response b) precise accuracy c) remotely controlled and d) could be mass produced.