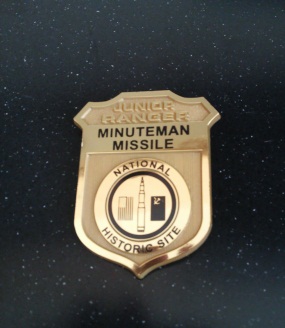 NPS
The Junior Ranger program has been in use throughout the National Park System for more than two decades. Most of the 401 National Park Service units across America offer the program, and Minuteman Missile National Historic Site is one of them. Each park has its own Junior Ranger programs, with a variety of activities in each.

Minuteman Missile Junior Rangers
For nearly three decades Minuteman Missile field personnel protected and defended our nation. Now you can learn about the duties they performed and why the Cold War was a defining event in American History. Minuteman Missile National Historic Site's Junior Ranger Program is a great way for children, as well as their parents, to experience the park. By completing several different activities, the whole family will learn about:
Why Minuteman Missile's were so important during the Cold War and still are today

How the Air Force personnel lived and worked at Minuteman sites

The mission of the National Park Service and our ranger staff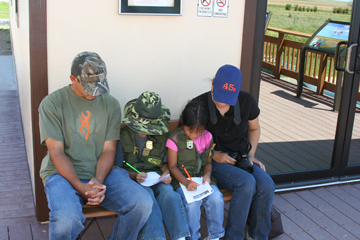 NPS
Completing the Program
The Junior Ranger program booklets can be picked up on site at the Minuteman Missile Visitor Center or can be downloaded (see below).To download a copy of the Minuteman Missile Junior Ranger program click on these links:
6 and Under Junior Ranger Program
7 to 11 year old Junior Ranger Program
12 and older Junior Ranger Program
Follow the directions closely, then after you have completed the program mail it to:
Minuteman Missile National Historic Site
24545 Cottonwood Road
Philip, SD 57567
A National Park Service Ranger will check your completed program to make sure you qualify for Junior Ranger status. You will then receive a certificate and patch certifying you as a Minuteman Missile Junior Ranger!