School Field Trips - Class sizes of 19 students or more!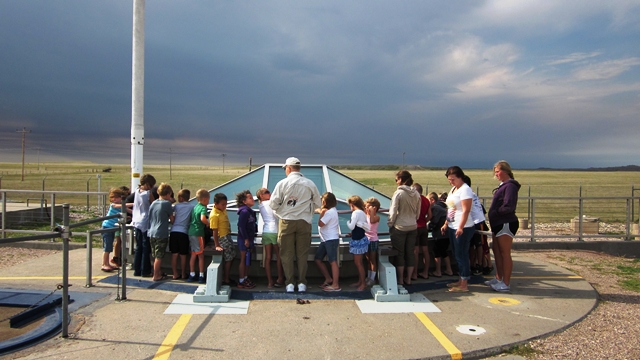 NPS
Minuteman Missile Field Trip - Class Size of 19 or More
Begin by meeting the rangers at Launch Facility (Missile Silo) Delta-09
General introduction to the Minuteman Missile system and its role in the Cold War as a nuclear deterrent
A ranger will guide the entire class to view a Minuteman II Missile on display and learn about the massive power of nuclear weapons
The ranger will explain the layout of the 44th Missile Wing and the other Minuteman Missile fields on the Great Plains
A discussion on the role and responsibilities of Minuteman Missiles in preserving peace and the future of these weapons in the United States nuclear deterrent strategy.

This program will last approximately 45 minutes!

For reservations, please call Park Ranger Alison Shoup at (605) 433-5552 (ext. 1242) or e-mail us!