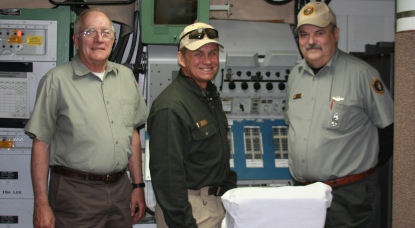 NPS
Do your part
America's National Parks belong to everyone. Public support is a critical component in the management of National Park Service units. No other federal agency relies as heavily on the generosity and kindness of its visitors, and we thank you for your past support and look forward to future partnerships. This support can come in many forms: financial, gifts of material goods, volunteer efforts, or political support.

Cooperation Association/Bookstore
Eastern National operates the bookstore that will be located in the Minuteman Missile Visitor Center. Proceeds from book sales will benefit park operations and support interpretive programs and materials. A wide selection of items will be available. More...
Give a Gift of Time - Become A Volunteer
Be a part of a great team and make a difference! The National Park Service is an equal opportunity employer. A wide variety of volunteer opportunities exist at Minuteman Missile to assist the park in completing its mission. More...