Lesson Plans & Teacher Guides
Primary Curriculum (Grades 4 -6)
Immigration Journeys - Changes and Challenges
---
Middle School (Grades 7 -8)
Dig Deep – Media and the Incarceration of Japanese Americans during WWII
---
Secondary Curriculum (Grades 9 – 12)
Constitutional Issues – Civil Liberties, Individuals, and the Common Good
---
We are very interested in receiving comments, suggestions, and questions about the units and materials.
Feedback is essential in guiding our work with educators!
Did You Know?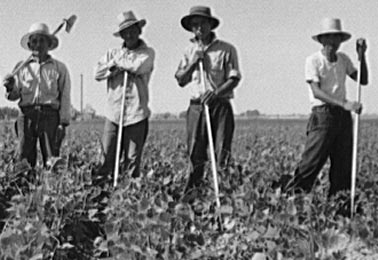 In 1944 produce from the project farms was delivered to the mess halls. They delivered: 7,000 lbs. of leaf lettuce 2,230 lbs. of radishes 3,000 lbs. of dressed pork with 500 - 600 lbs. to be delivered each week thereafter Source; Arthur Kleinkopf's diary.