Guest Speakers
NPS Photo
Park Rangers in the Classroom
Although nothing compares to an in-person visit to the actual site, a field trip may not be practical or possible for your school or organization. You can invite a Park Ranger to come to your classroom and present a curriculum-based education program for your students.

The presentation can be used as an introduction to the subject matter, an overview, or to help prepare the students for their visit to the actual Minidoka Relocation Center site.

Note that the scheduling of Park Rangers depends on staff availability. Due to limited resources, we try to maximize our impact during outreach events so we are happy to offer multiple sessions to accommodate all of your students. Park Ranger programs are free of charge. Contact the Education Specialist to schedule a visit.
Did You Know?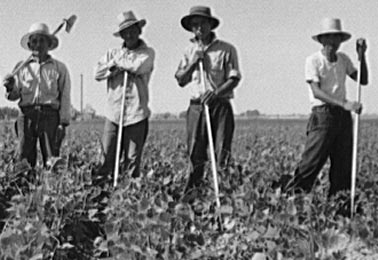 In 1944 produce from the project farms was delivered to the mess halls. They delivered: 7,000 lbs. of leaf lettuce 2,230 lbs. of radishes 3,000 lbs. of dressed pork with 500 - 600 lbs. to be delivered each week thereafter Source; Arthur Kleinkopf's diary.