Field Trips
Field Trips -
Park Rangers offer a number of free, ranger-led, curriculum-based programs. All school programs must be arranged by reservation.
Please call (208) 933-4126 or email us to schedule a field trip.
You may also download the Educational Program Request Form and follow the instructions.
Ranger-led programs are normally one hour long. A pre-visit program at your school may be arranged upon request.

All programs are free.
Minidoka National Historic Site requires that school groups include one adult for every 10 students. Please contact us to learn how best to prepare for a field trip to our site.
Find a Field Trip
Results
There are no results that match your search. Please broaden your search criteria or start a new search.
Did You Know?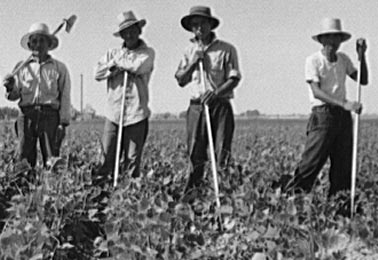 In 1944 produce from the project farms was delivered to the mess halls. They delivered: 7,000 lbs. of leaf lettuce 2,230 lbs. of radishes 3,000 lbs. of dressed pork with 500 - 600 lbs. to be delivered each week thereafter Source; Arthur Kleinkopf's diary.