Use the selection of links below, or the full navigation on the left to help plan your next visit to the park.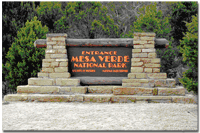 Making the Most of Your Time
Whether you are spending a half-day or three days, preplanning will help you make the most of your visit to Mesa Verde National Park. Check out Things To Do.
---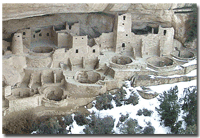 What's Available During Your Visit
Mesa Verde is always open, but opportunities vary from season to season. Visit the Operating Hours & Seasons page for park schedule information.
---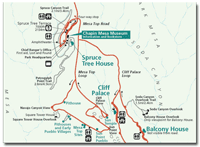 Maps
Are you looking for Wetherill Mesa? Planning to visit to Cliff Palace or drive the Mesa Top Loop? Perhaps you just want to know how far it is to drive from the park entrance to see Spruce Tree House. A map might be just the thing you need.
---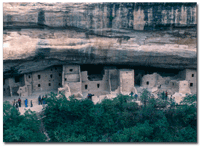 Visiting a Cliff Dwelling
Mesa Verde is famous for the Ancestral Puebloan cliff dwellings constructed within its cliff alcoves. Check out the cliff dwellings page to find out what sites are open, and whether they are available on a self-guided or guided-tour only basis.
---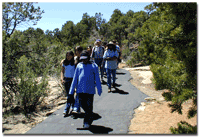 Field Trip Planning for Schools

Are you a teacher planning a field-trip to Mesa Verde? Check out the planning information on the For Teachers,
Plan A Field Trip
page.