Laws & Policies
Firearms
As of February 22, 2010, a new federal law makes possession of firearms in national parks subject to local and state firearms laws.
It is the responsibility of visitors to understand and comply with all applicable state, local, and federal firearms laws before entering this park. As a starting point, please visit the District of Columbia's website.
See Division I, Title 7, Subtitle J, Chapter 25
See also Division IV, Title 22, Subtitle VI, Chapter 45
District of Columbia Attorney General
Federal law continues to prohibit firearms in federal facilities in this park. Those federal facilities are marked with signs at public entrances. Thus firearms are prohibited at the Meridian Hill Lodge House.
Did You Know?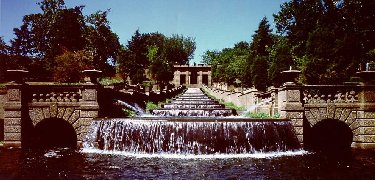 Meridian Hill was designated America's first National Historic Landmark in the Designed Landscape category during the 1994 Earth Day Ceremony by President Clinton.