Maggie L. Walker NHS to close on Mondays

Please note that, effective March 11, 2013, Maggie L. Walker National Historic Site will be closed on Mondays, in addition to its regular Sunday closures. More »
Winter hours at Maggie L. Walker National Historic Site

Effective November 1, Maggie L. Walker National Historic Site switched to winter operating hours. The site is open Tuesday through Saturday from 9:00 a.m to 4:30 p.m. More »
Maggie L. Walker Youth Summer Leadership Institute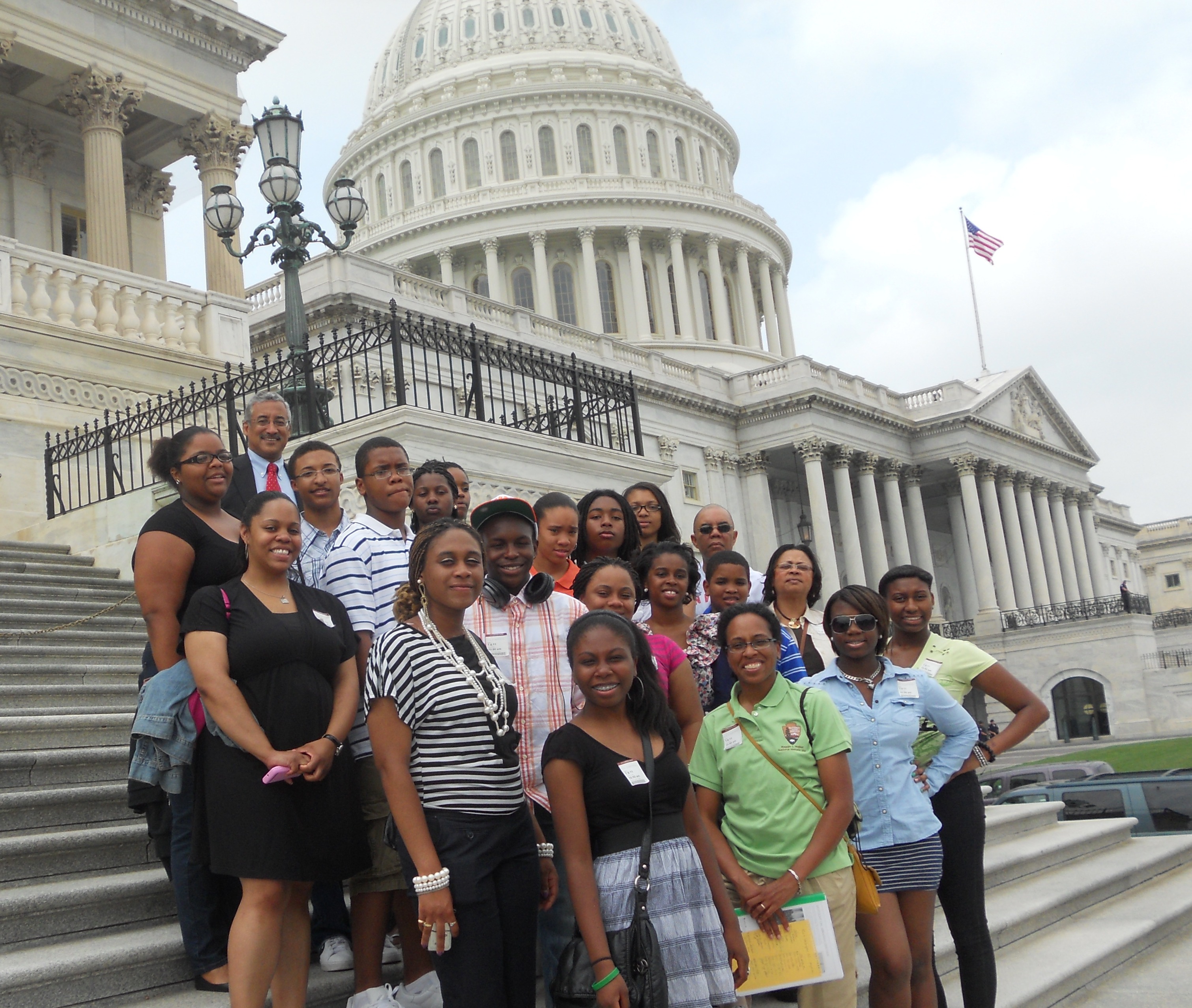 Maggie L Walker National Historic Site
The National Park Service, in cooperation with the National Park Foundation and the Maggie L. Walker Civic Society, is pleased to sponsor the fourth annual Maggie L. Walker Youth Summer Leadership Institute at the Maggie L. Walker National Historic Site.
The Maggie L. Walker Youth Summer Leadership Institute is a two week experiential program for youth interested in developing leadership skills and in participating in community service projects. It is open at no cost to students ages 14-18 in the greater Richmond area. The program is designed to guide the development of the leadership skills in youth through discussion, lectures, field trips, and the opportunity to meet local and national leaders. Enhance your leadership skills through classroom discussions, peer mentoring activities, and forays out into the community while earning volunteer service hours.
The program meets weekdays Monday, July 1 through Thursday, July 11, 9am-2pm each day on site at Maggie L. Walker NHS. (No program on Thursday, July 4.) On Saturday, July 19, all participants will be invited to a graduation ceremony held in their honor during the annual Maggie L. Walker Birthday Celebration, where the students will be recognized for their accomplishments.
Applications are due June 12, 2013. Space is limited to 14 participants.
Summer Youth Leadership Institute application (pdf).
For further information, contact the program coordinator, Ajena C. Rogers, Supervisory Ranger, at (804) 771-2017, x22 or e-mail us.
Did You Know?

For Christmas in 1903, the I.O. St. Luke gave Maggie Walker a Victoria (a type of horse-drawn carriage), a matched pair of black horses, and coachman's livery.